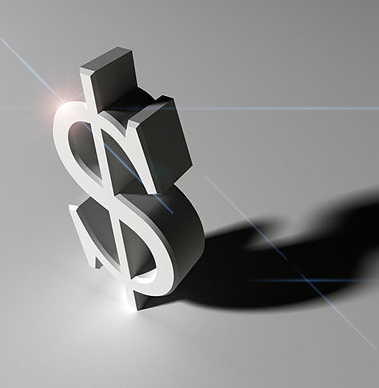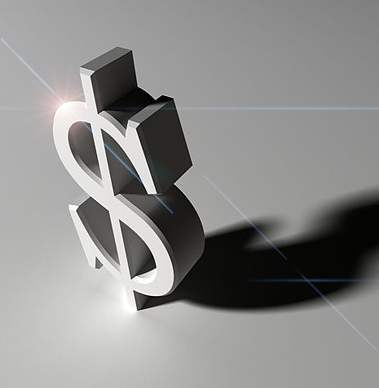 By – SAnews.gov.za
Pretoria – Relations between South Africa and China were further cemented on Wednesday when the two countries signed 26 agreements worth R94 billion.
The agreements were signed at the Union Buildings, where President Jacob Zuma hosted his Chinese counterpart President Xi Jinping, who is on a State visit ahead of the Forum on China-Africa Cooperation (FOCAC) Summit this week.
The two leaders used their bilateral talks to assess progress made so far with regards to the implementation of the 5-10 Year Framework on Cooperation signed in December 2014.
The Framework on Cooperation had identified six key priority areas that include the alignment of industries to accelerate South Africa's industrialisation process; enhancement of cooperation in Special Economic Zones (SEZs); marine cooperation; infrastructure development, human resources cooperation, as well as financial cooperation.
Among the agreements that were signed on Wednesday was an action plan on the strengthening of the joint group between China and South Africa. This plan is set to accelerate bilateral cooperation in major projects such as locomotive procurement, investment in renewable energy and investment in industrial parks, as well as promotion of trade.
A Memorandum of Understanding (MoU) on the joint building of the Silk Road Economic Belt was also signed. The project is expected to create opportunities for mutual learning, and integration of goods and technology.
Ocean economy
The ocean economy was also not left out, as an agreement on strengthening cooperation in this flield was signed.
Other agreements include the waving of visa requirements for diplomatic and official passport holders; a MoU on health, which will see cooperation in public health; a MoU in cooperation and the development of science parks; the establishment of a cultural centre, anti-monopoly cooperation; customs units, as well as an action plan in higher education and training, which will assist in promoting personal exchanges between the two countries.
South Africa's state owned companies such as Eskom, Transnet, the Industrial Development Cooperation (IDC) and the South African Nuclear Corporation also had their own share of agreements.
Eskom signed a MoU with the State Corporation of China, which will see the two entities pursuing commercial opportunities and exchange information on projects as such renewable energy.
There was also a loan agreement between the China Development Bank Corporation with Eskom valued at USD 500 million.
This loan is set to help Eskom, which has been battling with demand for energy in recent months.
Boost for Transnet
Transnet got a major boost as China's Export Credit Insurance Corporation signed a cooperation agreement, which indicated that it is willing to finance Transnet activities such as railway, ports and pipelines with a total value of USD 2.5 billion.
The IDC will sign a cooperation agreement, which will fund its infrastructure projects, while a MoU was signed on the mutual intention to cooperate in the establishment of motor vehicle facilities in Durban or East London.
In the private sector, Standard Bank and the Industrial and Commercial Bank of China signed an agreement worth R10 billion over five years, which will focus on infrastructure and power. Investec and the Export-Import Bank of China signed a cooperation agreement to enhance trade and economic cooperation.
President Zuma hails the agreements
Speaking to media after the signing of the agreements, President Zuma said the volume of agreements indicated the amount of work that has been done in the past few months.
However, he said, more could and should be done to increase trade and investment figures.
President Zuma called for more inward buying missions to South Africa, which he believed will contribute to addressing the structure of bilateral trade with China, as well as the industrialisation of the economy.
Total trade between South Africa and China experienced an upward trajectory since 2009, growing from R118 billion to R271 billion by the end of 2013.
On the cooperation in the establishment of SEZs and science parks in South Africa, President Zuma said Pretoria is pleased by the support it is getting from the Chinese experience in creating SEZs, which saw its economy boom to the top.
South Africa is also prioritising SEZs, which government hopes will support the broader-based industrialisation growth path while helping the country achieve the objectives of the National Development Plan.
SEZs are defined as geographically designated areas of the country that are set aside for specifically targeted economic activities, and supported through special arrangements and systems that are often different from those that apply to the rest of the country.
To date, South Africa has five designated Industrial Development Zones (IDZs), namely Coega, East London, Richards Bay, OR Tambo and the recently designated Saldanha Bay.
President Zuma said he used the meeting to tell President Xi about Operation Phakisa, which has programmes aimed at unlocking the potential of the country's ocean economy.
Among others, these include the development of small harbours and the positioning and utilisation of South African ports as transhipment hubs for Chinese ocean carriers in their global trade, especially within BRICS trade.
Further proposals on marine investments
President Zuma said South Africa proposed further engagement with China on the recapitalisation of marine manufacturing capacity and investments in the vessel construction businesses.
For his part, President Xi said it was great to be back in the shinning "rainbow nation".
The two countries, President Xi said, should be development partners pursuing equality, mutual benefit and win-win cooperation.
"We should leverage our strengths in political mutual trust and economic complementarity, translate our friendship into a strong boost for practical cooperation and promote more fruitful cooperation."
He also called for more interactions between the two peoples and looked forward to having more South African friends visit China.
On Friday, President Zuma and President Xi will co-chair the China-Africa leaders' summit in Johannesburg.