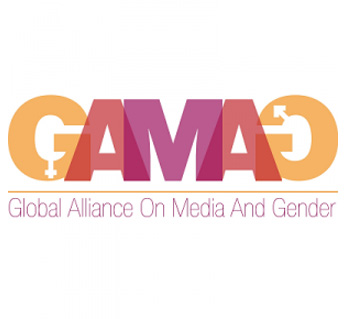 By – SAnews.gov.za
Geneva – South Africa will this morning actively participate in an international conference on the role of media in promoting gender equality in the global media space by 2030.
Over 800 representatives from media, civil society, academia, the private sector and government will gather to discuss gender equality in the media when the Global Alliance on Media and Gender (GAMAG) holds its first General Assembly from today until Thursday, December 10, in Geneva, Switzerland.
South Africa will be represented by Acting Director-General of the Government Communication and Information System (GCIS), Johannes Rantete. The country will use the platform to encourage media houses across the world to involve women in the sourcing, production, delivery, analysis and broadcasting of news in order to create a global media that better reflects the voices and interests of women.
Some of the issues to be discussed in the meeting include the ingredients for a global development cooperation framework on gender and media, the emerging online media and youth, gender and media as a business and development model, and the strategic link between policy and research on gender and media.
The International Development Cooperation Meeting that will precede the first GAMAG General Assembly will provide many useful indicators on the future direction of supporting, enabling and financing gender equality in and through the media. GAMAG is a global movement to promote gender equality in and through media.
Both events aim to provide a platform for dialogue and to finally draw an International Development Cooperation Framework on Gender and Media.
Conference objectives
The meeting will seek to initiate a process to:
• Expand the mandate and reach of key stakeholders to promote gender equality through the design of an International Development Cooperation Framework on Gender and Media that can give support to actions at the national, regional and global levels – in particular the activities of the Global Alliance on Media and Gender;
• Recognise the Critical Area of Concern of the Beijing Declaration and Platform for Action, Women and the Media Diagnosis as central to all other Critical Areas of Concern, endorse and build GAMAG as a mechanism to accelerate implementation and systematic follow-up, and
• Encourage commitment to mainstream or strengthen gender and media objectives in the programmes and budget of the development partners as well as through their communication strategies of their own media services.
Sustainable Development Goals
The meeting answers the call for global partnerships as in the Millennium Development Goal (MDG) 8 — Develop a Global Partnership for Development.
It resonates with the proposed Sustainable Development Goal (SDG) 16, target 10 concerning measures to promote public access to information and protect fundamental freedoms by 2030, as well as SDG 17 on 'Strengthen the means of implementation and revitalise the global partnership for sustainable development'.
Finally, the meeting advances the Addis Ababa Action Agenda (AAAA) and Action Plan on Transformative Financing for Gender Equality and Women's Empowerment.
Several decades of research have clearly shown that despite some improvement, women remain consistently underrepresented in media staffing at all levels, in particular in executive decision making and technical areas, and often misrepresented in editorial content.
Women are also underrepresented in media regulatory and professional organisations. Also relevant is women's access to the internet.
The media, including online platforms, can promote women's full participation in every aspect of life and in achieving gender equality and women's empowerment.
They have a potential to promote editorial policies in favour of gender equality in media content, eliminating stereotypes and portraying a fair representation of men and women.
Media can give women a voice in news and current affairs, in all types of coverage and in all subject segments, including news on war and peace making, finance, science, technology and politics.
Ultimately, they can enable time or space for women to express themselves, and can promote coverage and awareness of gender equality in work, working conditions, and property rights. They can highlight the situation of women in conflict zones and violence against women.