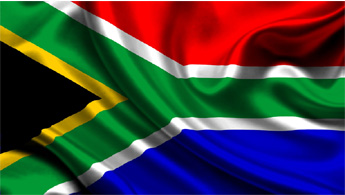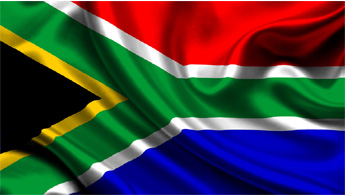 By – SAnews.gov.za
Pretoria – Safe paraffin stoves have been distributed to households in the Vusimuzi informal settlement in Tembisa as part of the Safer Stoves Campaign, says the Department of Trade and Industry (dti).
A total of 3 000 households in the area were found to be using stoves that were not safe. These were confiscated and replaced with safe stoves.
Speaking at the handover ceremony on Tuesday, Trade and Industry Minister Rob Davies said the import and sale of deadly non-compliant paraffin stoves is prohibited in the country.
"The reason we are against the use of the illegal stoves is that in the event that it is tipped over, the flame continues burning, the paraffin spills out and the stove causes fire, devastating communities in the process. The compliant stove when tipped over, the flame goes out and the paraffin does not spill therefore averting a catastrophe," said Minister Davies.
The Minister said they discovered that nine houses out of 10 make use of the illegal stoves because they are sold cheaper than the safe compliant ones that are approved by the National Regulator for Compulsory Specifications (NRCS).
"Every year 200 000 people are affected by fires caused by unsafe paraffin stoves. This causes hardship on communities, government and municipalities. We are saying that through this campaign, this has got to stop. We went through the docks in Durban and we discovered these stoves were shipped in via cargo.
"We were confiscating and destroying them but the perpetrators involved in this trade have resorted to importing these stoves in bits and pieces and setting-up illegal factories to assemble and distribute them locally," said the Minister.
"We also had a South African Police Service and NRCS driven operation that found four informal and two formal shops selling illegal stoves. The operation confiscated 44 illegal stoves and six arrests were made. Those people are going to be prosecuted in court.
"Today our campaign has reached a new level in that we have brought the Department of Co-operative Governance and Traditional Affairs on board," said Minister Davies.
The Safer Stoves Campaign involves the dti, Department of Cooperative Governance and Traditional Affairs, NRCS, National Consumer Commission (NCC) and Ekurhuleni Metropolitan Municipality.
The partnership follows a winter campaign that was kick-started in June 2015 by the NRCS and NCC, aimed at educating consumers about the importance of using approved appliances such as paraffin stoves and heaters to prevent shack fires that often result in loss of lives and property.
Minister Davies said 700 people in the community were trained to promote the importance of safe stoves and the importance of getting rid of unsafe stoves.