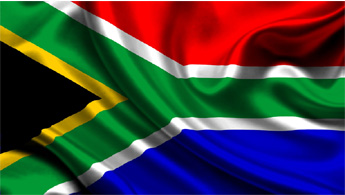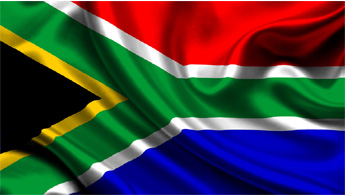 By -SAnews.gov.za
Pretoria – Deputy Minister in the Presidency Buti Manamela says R20 million has been set aside for 5 676 second chance opportunities for matrics who did not pass their 2015 finals.
The Deputy Minister on Tuesday said this will be implemented through the National Youth Development Agency (NYDA) Second Chance Matric Rewrite Programme.
He was speaking at the announcement of the NYDA 2015 Second Chance Matric Rewrite results.
"[This money], while relatively impressive, does not begin to address the problems.
"We require fully fledged campuses around the country, like those used by the NYDA and the Education, Training and Development Practices Sector Education and Training Authority (ETDP SETA), where learners can enrol for full-time or part-time classes and be adequately tutored to rewrite their matric exams," said the Deputy Minister.
The budget has increased from last year's R14 840 000 for an intake of 4 443 young people. The Deputy Minister called for strong support from the private sector to take this programme to full scale.
The programme is currently in its sixth year of implementation, and the Deputy Minister said it is now overdue that it be taken to full scale.
He said the NYDA has committed to give particular focus to underperforming provinces, while implementing the programme in various regions across all nine provinces.
"We commend the Department of Basic Education for taking up this baton and launching their own second chance programme.
"Together, the Department of Basic Education, ETDP SETA and the NYDA will be better equipped to ensure that the 2015 cohort, who did not obtain their matric certificate, do so," said the Deputy Minister.
The total number of candidates who registered for the November 2015 NSC examinations was 799 306. They produced a 70.7% national pass rate.
Basic Education Minister Angie Motshekga said approximately 17 000 learners nationally failed their matric and now require a second chance, in whatever shape or form, to rewrite their National Senior Certificate (NSC) exams.
Deputy Minister Manamela said this amount excludes learners who have passed but wish to upgrade their marks to obtain a university entrance. He said everyone must give these learners the necessary support.
He said basic education remains a fundamental building block of the nation's economy.
"The harsh reality still affecting South Africa's young democracy means that many of our school-going children are still faced with challenges far beyond their years like child and youth-headed households, poverty and abuse, among many others.
"These struggles have a direct impact on the results of our basic education from grade R all the way to matric, and even well into tertiary education," said the Deputy Minister.