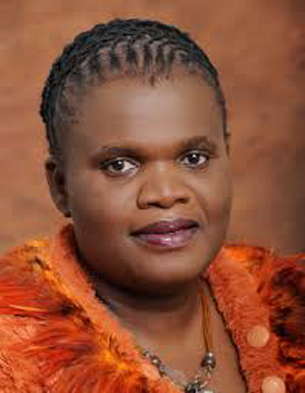 By – SAnews.gov.za
Mhinga – Communications Minister Faith Muthambi has encouraged communities to fully participate in their children's schooling in order to strengthen the education system.
The Minister is visiting the Mhinga Traditional Royal Council in Limpopo to meet traditional leaders as part of government's Comprehensive Rural Development Programme (CRDP). The visit coincides with the Back to School campaign, as children around the country return to the classroom.
"We are visiting traditional leaders in this area, where we have classified schools according to how they performed in the previous academic year and we will be visiting all those schools with the traditional leaders.
"We are saying to our people, get involved in the education of your children as it is not only government that should contribute to the education system. We want every citizen to participate in the education of our children to ensure that the educational facilities are in good condition… The education of our children will only be the best in the world with community participation," she said.
Minister Muthambi was speaking to SAnews on her arrival at the Mhinga Traditional Royal Council, which borders Kruger National Park.
The Minister is also expected to visit seven more traditional leaders of Makuleke, Nthlaveni, Xikundu, Xigalo, Madonsi, Gidjana and Mtititi, while she will visit traditional leaders of Mavambe, Mahonisi, Mulamula, Mudavula, Xigamani and Mphambo on Saturday.