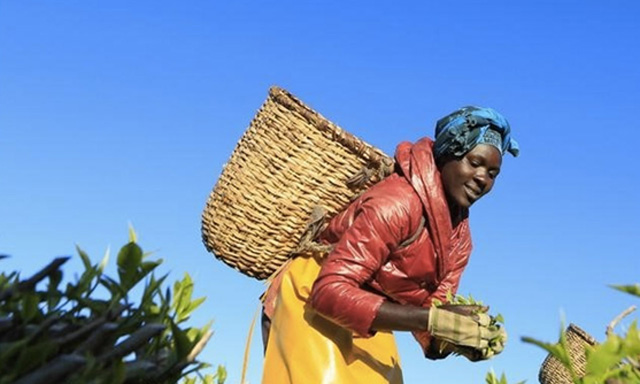 Kenya will this year begin to automate trading at its weekly tea auction of regional produce to increase transparency in dealings, the chairman of the East African Tea Traders Association (EATTA), which runs the sale, said on Wednesday.
Kenya's hosts the world's biggest tea auction, selling produce from nine African nations, including from Burundi, Rwanda, Uganda, Malawi and Mozambique. Ethiopia is due to join in March.
Kenya, the world's top producer of black tea, earns about $1 billion a year from exports, according to EATTA, making it one of the nation's main sources of foreign exchange earnings.
Complete automation of the auction would be completed in 2017 but the first phase would be in place this year, EATTA Chairman Nick Munyi told Reuters.
"We are changing from the normal way of knocking the hammer to clicking the mouse," Munyi said by phone from the port city of Mombasa, where the 60-year old auction is based.
EATTA has 200 members drawn from growers, buyers, warehouse operators and brokers from regional African nations.
Automating the auction would cost $1.3 million, Munyi said, adding it would be funded by Trade Mark East Africa, an organisation that supports trade in the region.
Kenya's President Uhuru Kenyatta visited the auction on Tuesday and urged members to speed up automation.
"Automating your system will go a long way to dispel some of the perceptions that this is a house of collusion. People believe that you just come here to showcase, but the real deals are done at night," Kenyatta said.