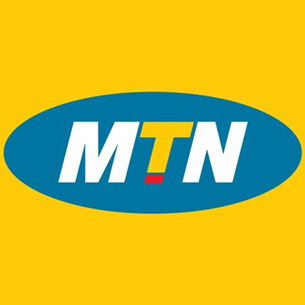 Travelstart, a South Africa-based online travel agency that does business throughout Africa, today announced US$40 million in funding that will help it create a partnership with MTN, Africa's largest mobile telecommunications provider, according to a press release.
The funding was provided by U.K.-based Amadeus Capital Partners, a global technology investor, and will be used for Travelstart's expansion.
Travelstart wants to be the largest online travel agency in Africa and hopes to use MTN's 230-million-plus subscribers to achieve that goal, the company said in a press release.
Countries where Travelstart operates include Botswana, Egypt, Kenya, Morocco, Namibia, Nigeria, South Africa, Tanzania, Zimbabwe, Bahrain, Kuwait, Oman, Qatar, Saudi Arabia, Turkey and United Arab Emirates. It does business in some countries as Geziko.
The company has offices in Cape Town, Dubai, Istanbul, Lagos, Cairo and Dar es Salaam.
Travelstart says it addresses the complexities in the African travel market by accessing local supply, solving language and currency problems and diverse payment methods. It provides travelers on mobile and desktop with access to thousands of flights from all carriers and serves 2 million monthly users in 16 countries.
The partnership complements MTN's existing investments in online and e-commerce in retail, marketplaces, classifieds and travel, said Herman Singh, MTN group chief digital officer.
"MTN's vision is one of delivering a bold new digital world and this investment in partnership with Amadeus is a key step on a multi-year journey to achieve that promise," Singh said in a prepared statement.
"This investment in the largest multi-national player in a very large and rapidly growing market positions MTN as an enabler of exciting new leading-edge businesses," Singh said. "The MTN footprint, subscriber base, payment capability, network and brand awareness strongly underpin the synergies already being manifested in our other investments. We look forward to working with Amadeus and the Travelstart team to accelerate the business development of this adjacency."
In most developed countries, Internet and mobile travel purchases now represent the largest share of the online travel market, according to Travelstart. It's a different story in Africa, where web-based travel companies share less than 5 percent of the market.
Travelstart was founded in Sweden in 1999 by Stephan Ekbergh, according to IREreport. Before launching Travelstart, Ekbergh founded Sweden's first online travel agency, Mr Jet, in 1995. Travelstart Nordic was sold to eTRAVELi and the company headquarters moved to Cape Town.
Since opening in South Africa in 2006, Travelstart has expanded to include emerging markets throughout Africa, while avoiding other emerging markets such as India where there's too much competition.
"Travelstart celebrates 10 years in Africa this year," Ekbergh said in a prepared statement. "In that time our in-house team has built a robust platform to serve consumers and significantly lower fares for all travelers. We take all the complexities out of travel for both travelers and suppliers and solve real problems that only exist in the most diverse of markets."
Travelstart was embroiled in controversy around the 2010 FIFA World Cup when it called on the South African travel industry to avoid hiking flight prices in anticipation of an influx of tourists to South Africa, Fin24 reported.
Travelstart commissioned a survey to expose what it perceived as lack of transparency by traditional brick-and-mortar travel agencies in South Africa. The results were disputed by the Association of South African Travel Agents and Travelstart resigned from that organization temporarily, PressPortal reported. The research generated public debate about the pros and cons of booking travel online.
Here's a statement Travelstart released in December 2011, during the controversy: "The Internet is here to stay. It's become an integral part of our daily lives. Online travel has grown exponentially both globally and in the South African market. It's only going to get bigger."
The $40 million investment by Amadeus Capital Partners is the largest of its kind in Africa, Turkey and the Middle East, according to Travelstart.
"Africa alone is a US$50 billion travel market growing between 3 percent and 5 percent annually," Ekbergh said. "The investment from Amadeus Capital and the MTN partnership is a fantastic fit for our company as we share the same ideology and long-term commitment."
Amadeus Capital Partners' Andrea Traversone will join Travelstart's board of directors as part of the financing deal. "The market potential for Travelstart is huge and the company is already a tour de force in emerging markets," Traversone said in a press release. "They are one of the most profitable e-commerce companies on the African continent and with this new round of funding Travelstart will be able to fast-track its already rapid growth. We're excited to spearhead this round and to see the company's continued growth and success."
Amadeus Capital Partners has raised over $1 billion since 1997 for investment and backed more than 100 companies in sectors such as software, mobile, Internet, cyber security and medical technology.
Businesses funded by Amadeus include online travel company Lastminute.com; the CSR (a connectivity, audio, imaging and location semiconductor company); Solexa, a developer of next-generation genetic analysis systems (the company merged into Illumina and is a world leader in gene-sequencing technology); Octo Telematics, a global leader in insurance telematics services acquired by Renova Group; and Transmode, an optical networking solutions business.
MTN operates in 22 countries in Africa, Asia and the Middle East including Benin, Botswana, Cameroon, Cote d'Ivoire, Ghana, Guinea Bissau, Guinea, Liberia, Nigeria, Republic of Congo (Congo Brazzaville), Rwanda, South Africa, South Sudan, Swaziland, Uganda, Zambia, Afghanistan, Cyprus, Iran, Syria and Yemen.