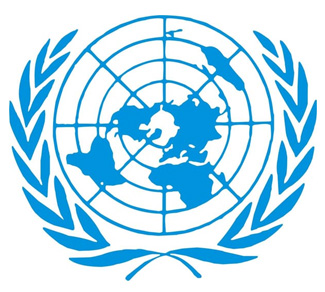 In its quest to widely disseminate the Sustainable Development Goals (SDGs) and its targets in Nigeria, the United Nations Information Centre (UNIC) Lagos, has hosted an NGO-Partners' meeting to introduce the 17 SDGs and its associated 169 targets with a view to enhancing Partners' understanding of the SDGs framework and its place in programming.
The meeting which was attended by 95 representatives of 75 Non-Governmental Organisations (NGOs), focused on UNIC Lagos priorities for 2016, SDGs Overview; mapping of NGOs based on their mandates and according to the SDGs as well as aligning Partners' core areas of activities with UN Observances in the year.
Addressing the participants, the Director of UNIC Lagos, Mr Ronald Kayanja, highlighted SDGs, Climate Change and Counter-terrorism as part of the 2016 priorities of UNIC Lagos. He urged the partners to be strategic in programming this year by aligning their activities with the SDGs. The global goals, he noted, must be localized through the collaborative efforts of UNIC Lagos and its NGO-partners.
The mapping of the NGOs, he explained, was aimed at aligning the focus of 'our NGO partners with the goals and targets of the SDGs. To facilitate deliberation at the meeting, every participant was given a copy of UNIC Lagos SDGs Year Planner which contains all the 17 goals and the 169 targets. Besides, it also features all the International Days.
Acknowledging the technical support of UNIC Lagos, the Executive Director of Women in politics and Governance (WIPOGOV), Barrister Obiageli Obi, noted that the meeting was rich in contents and much focused. Speaking in the same vein, the Executive Director of Strategy For Mentoring Initiative and Leadership Empowerment (S.M.I.L.E), Mrs Bimpe Bamgbose-Martins, called for more of such quality engagements.