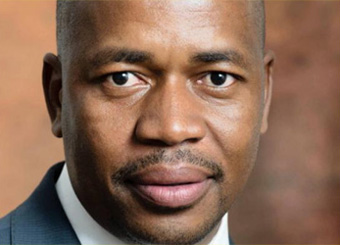 By – SAnews.gov.za
Pretoria – Trade and Industry Deputy Minister Mzwandile Masina is to attend the upcoming 19th annual Wall Street Project Economic Summit, in New York, in the United States.
"Deputy Minister Masina is scheduled to speak at different platforms during the summit to attract Foreign Direct Investment into the country.
"The Wall Street Project uses Operation Breadbasket's model of research, education, negotiation, and reconciliation to achieve its mission to promote inclusion, opportunity and economic growth by encouraging public and private industries to provide more business opportunities for minority and women-owned companies on Wall Street and throughout the financial services industry amongst other things," said the Department of Trade and Industry in a statement.
The summit will kick off on Tuesday.
Through the summit, government will be engaging with a number of investors on different investment opportunities with the aim of increasing trade and investment, and deepening bilateral relations between the two countries.
"We will be participating at the International Investment Forum on Global Economic Expansion Opportunities during the summit. The session is a follow up of last year's Africa Investment Opportunities Forum and the recent Inaugural African Economic Expansion Summit held in Durban," said Deputy Minister Masina.
The Deputy Minister added that the forum will also provide an opportunity to outline the United States trade policy towards Africa and other parts of the globe such as China and India to continuously extend their economic outlook through direct foreign investment across the globe.
The Deputy Minister is also scheduled to hold discussions with leading United States Film Companies on Foreign Direct Investment in South Africa. He will also give an address at the 1st Annual USA-Africa Trade Symposium.
The Wall Street Project Economic Summit will conclude on Thursday.