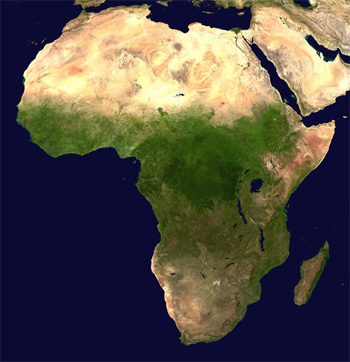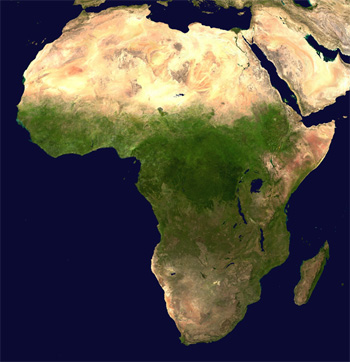 Africa is rapidly becoming a bigger player on the world economic stage and is steadily shedding the image of the Dark Continent. Most countries on the continent are experiencing rapid and sustained economic growth. This growth is mostly driven by a youthful population and a growing middle class, the increased use of technology and improved business regulations, as well as the continent's own wealth of natural resources.
Africa's economic improvement has attracted the attention of new trade partners such as China. Where the West was once viewed as the continent's major trade partner, this is changing. There is a growing trend in the continent of looking to the East for development. Various African governments now want to get the most favourable trade partners and conditions for their countries.
The African – Israeli trade partnership is one of the few that has stood the test of time. Israel was one of the very first countries to extend assistance to newly independent African countries as the latter liberated themselves from colonial rule in the late 1950s and early 1960s. Israel provided assistance in the fields of defence, medicine and agriculture, among others. It also provided the technical and professional expertise to help many of these young countries to set up educational and professional training institutions. Government corporations and ministries working in collaboration with Israeli private companies and Defence Forces carried out these development activities.
Israel exports agricultural machinery, irrigation equipment and medicine to Kenya while importing food products and raw materials. South Africa on the other hand is a major exporter of coal and diamonds to Israel and mainly imports chemical fertilizers, insecticides and farm machinery from the country. Israel's major exports to Africa include medical equipment, pharmaceutical products as well as agricultural tools and implements. Many African countries also benefit from Israel's knowledge and technical skills especially when it comes to desert reclamation and water management and conservation.
There are a handful of enterprising individuals from both sides who have demonstrated that international trade is profitable. Naftali Tilson is one such individual. For more than 25 years, this Israeli businessperson has been involved in international management. His company, Cornerstone Partners, deals in real estate acquisitions and management. His experience proves that people can take advantage of trade relations between two countries to build thriving international careers.
As Africa becomes a bigger player on the world economy stage, trade between the continent's countries and Israel is expected to continue. Agriculture remains the backbone of Africa's economy and Israel's expertise in this sector is invaluable. However, individual countries on the continent should ensure that the trade relationship favours their citizens by making deals that are in their best interests. There is no doubt that Africa is headed for more growth and it would be interesting to see how her trade partnerships change in the coming years.