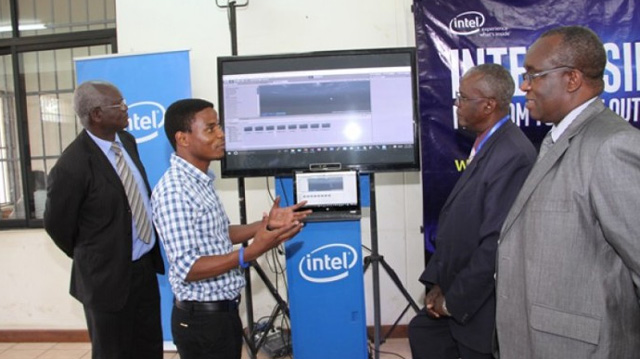 Intel Corporation and the University of Nairobi's Innovation Hub are collaborating to launch a tech incubation programme aimed at accelerating innovation in Kenya.
The tech incubation programme, a project of Africa Technology and Innovation Accelerator (AfTIA) the University of Nairobi is set to be held at Computing for Development Lab (C4DLab).
The programme will be a set of Design Thinking courses that will help build a large community of user-centric innovators.
Intel General Manager for East Africa Mr. Danie Steyn during the launch of the collaboration said: "Intel recognizes the role of innovation in driving sustainable growth and as such will continue to invest in young innovators with a view of empowering them to develop solutions for now and the future.
"Using Design Thinking will create a unique opportunity for developers to explore how the Internet of Things (IoT) technology can create solutions that will add value to our society.
In supporting the programme, Intel will provide Intel® Edison developer boards, sensor kits and other hardware to be used in the program, while also supporting the university in the design and development of a curriculum for Design Thinking.
The programme is also supported by the United Nations Children's Fund (UNICEF), which advocates for open source tools and methodologies, and collaborative incubation accelerators that bring private sector, universities, governments and civil society together to create sustainable solutions to the most pressing challenges faced by children and youth.