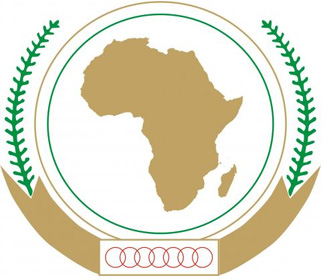 Theme:"Agenda 2063: A Pledge for Gender Equality and Women's Empowerment"
INVITATION TO REPRESENTATIVES OF THE MEDIA
When: Tuesday 08 March 2016
Where: New AUC Complex, African Union Headquarters, Addis Ababa, Ethiopia
Who: Organized by the Women, Gender and Development Directorate (WGDD), African Union Commission (AUC)
Objective: The objectives of the 2016 International Women's Day (IWD) celebration are to:
Secure measurable and achievable commitments to AU's commitments to gender equality and women's empowerment by all stakeholders.
Recommit AU, its organs, Member States, RECs and AU partners to accelerate implementation of gender equality and women's empowerment commitments in furtherance of Agenda 2063.
Raise awareness about the AU's Project 2016 and secure commitment for its effective implementation by the AU and its organs, Member States, RECS and Partners and Civil Society Organizations.
Promote awareness and appreciation of gender equality and women's rights within the AUC and other organs of the AU.
Participants: The 2016 IWD celebrations will be hosted by the AUC in collaboration with UN Partners such as UNWOMEN, UNDP, UNECA and OHCHR
BACKGROUND:
International Women's Day (IWD) is celebrated on 8th March around the world. On this day, the African Union (AU) joins the international community to celebrate the social, economic, cultural and political achievements of women, while also reviewing past progress of women's development and looking ahead at future opportunities for women, especially in the African continent .
The IWD celebration creates an opportunity for women and men to come together, network and organize themselves for social transformation, anchored on values and principles that ensure enjoyment of human rights and fundamental freedoms for all. The commemoration of this day, therefore, accords nations the opportunity to marshal efforts to strengthen women's rights and their participation in social, economic and political development.
This year, the United Nations has adopted two themes to guide the global IWD celebrations, namely: "Pledge for Parity" and Planet 50 – 50: Step It Up for Gender Equality". Following these guiding themes, the AU's IWD commemoration theme will focus on "Agenda 2063: A Pledge for Gender -Equality and Women's Empowerment. This year being the African Year of Human Rights with a specific focus on the Rights of Women, provides another opportunity to celebrate African women and share best practices, but also to remind the continent to implement its commitments to address persistent gender inequalities that hinder women from fully enjoying their human rights.
Journalists are invited to cover the official opening of the International Women's Day on the 8th March 2016, at 09:00AM, New AUC Complex.