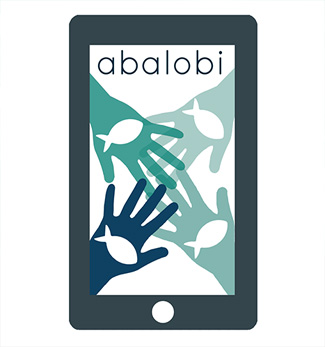 By– SAnews.go.za
Pretoria – The Department of Agriculture, Forestry and Fisheries says the Abalobi social media application has grown to include important stakeholders who are driven to address challenges facing small-scale fishers.
The Abalobi initiative was launched in 2015 in South Africa. It is a mobile app which, the department says, is to become an integrated catch management system for fishers and fishery stakeholders.
"The Abalobi initiative is an open, transdisciplinary and social learning endeavour, bringing together various stakeholders, with traditional fishers taking centre stage as they direct the design and uptake of the app.
"It is a participatory action research project with a strong community development interface. Abalobi, as a free mobile app and programme, is aimed at social justice and poverty alleviation in the small-scale fisheries chain, transformation in the way we produce knowledge, stewardship of our marine resources, and resilience building in the face of climate change," said the department.
Many of Abalobi's team members, including the small-scale fishers of South Africa, were integrally involved in the design of the country's new Small-Scale Fisheries Policy, which emanated from a constitutional court order and international human and fishing rights obligations.
Abalobi brings them together as an extension of their research, advocacy and policy work, and launches the team into implementation and co-operative governance.
"In November 2015, after a successful pilot period on several sites along the coast, [the Agriculture, Forestry and Fisheries] Minister endorsed the platform to become the official catch management system for the implementation of the policy.
"To date, close to 100 fishers, catch monitors and several cooperative members actively use the app in their daily fisheries operations.
"As a partnership between DAFF, University of Cape Town (UCT), the fisher communities and several fisher NGO's, the consortium is actively looking for ways to expand its reach and further develop the platform to integrate safety-at sea functionalities, and opportunities to link fisher groups with new or different marketing opportunities," said the department.
The Abalobi team has received a seed grant from South Africa's Technology Innovation Agency to expand and further develop Module 3 and 4.
The modules are concerned with empowering fishers and their cooperative structures with tools to address traceability questions, efficient accounting and to develop arm's length relations with various seafood retailers concerned with sustainability and fair trading arrangements.
At present, fishers have limited market opportunities or they have to sell seafood products through middlemen and larger distributors.
"This often traps the fishers in a system of servitude as they are indebted to unscrupulous marketers. The new Small-scale Fisheries Policy aims to address these specific challenges or needs by establishing fisher cooperatives and a small-scale fishers' label.
"Through Module 3 and 4, the Abalobi project aims to co-develop a market interface platform for seafood retailers – including consumers – and small-scale fishers in South Africa," said the department.
This follows on from demands and ideas emanating from the initial pilot phases of Abalobi.
The department said the market interface will take shape as a mobile app integrated in the Abalobi platform with live 'catch on demand' maps and data.
The product will allow fishers to develop arms-length relations with retailers such as seafood restaurants who want to offer a fresh and traceable catch to their patrons.
"It will also allow small-scale fisheries cooperatives to market their products more effectively. DAFF is proud to be a key role player in the Abalobi partnership and wishes to congratulate the team with this important achievement," said the department.