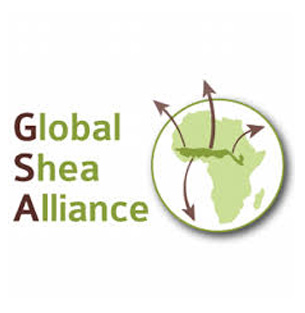 More than 400 individuals representing all levels of the shea industry will gather in Accra, Ghana from March 21 to 23 for Shea 2016: Enhancing Farm Value, an annual international conference hosted by the Global Shea Alliance with support from USAID. This year's conference highlights the role that the shea industry plays in improving food security and climate-friendly agriculture and the growing influence of the GSA's sustainability program, launched in 2014.
The conference's opening ceremony will feature distinguished guests including President John Dramani Mahama; Hon. Dr. Ekwow Spio-Garbrah, Minister for Trade and Industry; Hon. Alhaji Muniru Limuna, Minister for Food and Agriculture; Alex Deprez, USAID/West Africa Regional Mission Director; and many more speakers from the public and private sector. Shea 2016 will play a pivotal role in shaping the future of women in agriculture across West Africa.
Panel events on March 21 and 22 will focus on a diverse range of themes from rural resilience to environmental sustainability, gender equity, and integrated farming systems.
Over 200 small, women-owned businesses working in the shea industry will benefit from hands-on training on March 23. International brands and experts will also lead workshops on important formulation, packaging and labeling, marketing, business planning, and financing skills.
The Global Shea Alliance, which celebrates its fifth anniversary in 2016, has 390 members from 30 countries including women's groups, brands and retailers, suppliers, and NGOs. Through public-private partnerships, the GSA promotes industry sustainability, quality practices and standards, and demand for shea in food and cosmetics.