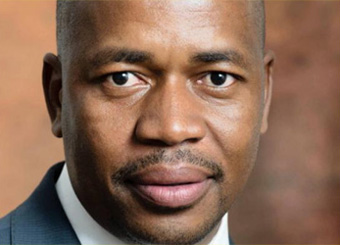 Pretoria – South African business people have expressed satisfaction at this week's Investment and Trade Initiative (ITI) that was held in Zimbabwe, says the Department of Trade and Industry (dti).
Trade and Industry Deputy Minister Mzwandile Masina led a group of 30 South African business people on the ITI which began on Monday.
The ITI forms part of the Department of Trade and Industry's efforts to cement economic relations and increase trade and investment between South Africa and Zimbabwe.
The trade mission ended in Bulawayo on Friday with the business people reflecting on the success of the trip.
Business manager of rail at DCD Ringrollers, Hlayisani Matelakengisa, said the mission was very successful from his company's perspective.
"We really had a very successful trip and are coming back home with serious trade leads that can see us exporting our products to Zimbabwe soon. We could not have asked for more. In Harare we had a fruitful meeting with representatives of a mining company that is interested in purchasing our steel tyres," he said.
Sales and marketing manager at Lutzville Cape Diamond Wines, Ansie Truter, could not contain her excitement about the lucrative trade leads she obtained during both the Harare and Bulawayo legs of the mission.
She is optimistic that consignments of wine from Cape Town will soon make their way to Zimbabwe and beyond.
"I am so excited that the meeting I had with a representative of a big hotel group operating hotels in Zimbabwe, Botswana, Zambia and Namibia. The best part of this possible deal is that he wants to buy our ones from an agent that we met in Harare this week," she said.
Meanwhile, the CEO of Johannesburg-based Ekasi IT Solutions, Muzikayise Nkosi, is confident that the meeting he held with the high-ranking officials of the Zimbabwean Ministry of Information, Communication and Technology will soon bare tangible fruits.
"The ministry is working on a paperless education programme in which they need our participation. They would like us to pilot the project in two schools and have requested us to submit a proposal. To us this is the best possible deal we are coming back home with and if it materialises the impact on our company will be massive," said Nkosi.
Speaking at a business seminar organised by the department in Gweru, Zimbabwe earlier this week the Deputy Minister said South African businesses can contribute to growing trade volumes and bringing investments into Zimbabwe.
"I am of the view that the South African businesspeople on this mission have a crucial role to play in growing not only our trade volumes but also investments into Zimbabwe that would yield a multiplier effect as it relates to job creation, poverty alleviation and ultimately economic emancipation of our people," he said at the time. – SAnews.gov.za