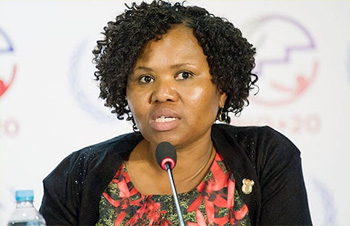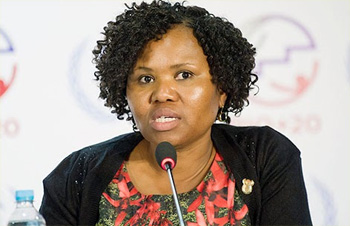 By – SAnews.gov.za
Pretoria – Small Business Development Minister Lindiwe Zulu has called on South Africans to buy locally produced goods in an effort to grow the country's economy.
"This we must do as part of our commitment to ensure that small businesses grow and thrive into profitable enterprises that create jobs and help us fight poverty," Minister Zulu said on Friday, during the launch of the Box Shop incubator programme in Soweto, Johannesburg.
The Box Shop incubator programme has been developed to respond to the challenges that young entrepreneurs face.
The Minister said local products are quality made.
"We must remind all and sundry that products produced by small businesses and co-operatives are as good and in some instances much better than products produced by big businesses.
"In the main, local companies and small businesses deliver competitive goods at competitive prices," Minister Zulu said.
The Department of Small Business Development is working with the South African Bureau of Standards to ensure small businesses are assisted with the quality assurance of their products.
"Together, we have a duty and responsibility to support and develop an emerging class of entrepreneurs that are developing new brands and products in competitive and closed industries," Minister Zulu said.
The department has been allocated R150 million under the Enterprise Incubator Programme (EIP) for small businesses and cooperatives to support 30 incubators over the Medium Term Expenditure Framework (MTEF).
The EIP programme will be piloted in the 2016/17 financial year. Programme guidelines are expected to be approved by the end of quarter one.
According to Minister Zulu, the Box Shop is a unique incubator programme as it involves the creation of several "Box Shop" stores in South African townships. These stories procure products and services across the value chain from young people who reside in the area.
"I am confident that this will ensure the sustainability and competitiveness of young entrepreneurs in township economies and turn them into successful entrepreneurs," Minister Zulu said.
The programme seeks to support 240 young urban entrepreneurs in the industries of fashion, cosmetics, food, furniture and décor who will be operating from Vilakazi Street in Soweto.
"We hope that these entrepreneurs will be supported with a retail outlet for their products.
"Selected entrepreneurs will be supported through the provision of technical assistance, financial assistance and market access assistance to ensure that they sustainably supply concept stores and build self-sustaining businesses and brands," she said.