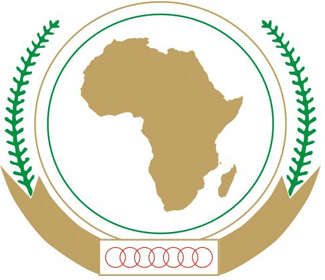 Commissioner for Rural Economy and Agriculture, Her Excellency Mrs. Tumusiime Rhoda Peace met with the Director of the Global Panel on Agriculture and Food Systems for Nutrition, Professor Sandy Thomas at Mövenpick Hotel in Accra, Ghana, ahead of the 12th Comprehensive Africa Agriculture Development Programme, taking place in Accra from 12th to 15th April 2016.
The Global Panel is a London-based international research and policy advocacy organisation that gathers an independent group of influential experts with acommitment to tackling global challenges in food and nutrition security. Commissioner Tumusiime and ten others are members of this Panel.
Professor Thomas briefed the Commissioner on recent engagements with Global Panelists, notably former President John Kufuor and current President of Africa Development Bank (AfDB), H.E. Dr. Akinwumi Adesinaand other dignitaries and on matters arising from these engagements.She highlighted the key outcome of the 15 March 2016 African Leaders for Nutrition meeting in Abidjan, Côte d'Ivoire.
Professor Sandy Thomas informed Commissioner Tumusiime of three forth coming events, namely; the 12 April 2016 High-Level Roundtable on Food Safety and Aflotoxin in Africa, and the launch of the Africa version of the forthcoming "Foresight Report on Future Diets", which is planned to be presented as an Africa version of this report at the next Africa Green Revolution Forum (AGRF) in Nairobi.
Prof. Thomas further briefed the Commissioner about the engagement of the Global Panel withthe House of Commons in London, to launch the Policy Brief on: "Managing Food Price Volatility: policy options to support healthy diets and nutrition in the context of uncertainty". This auspicious event was hosted by Lord Cameron of Dillington and Sir John Beddington, co-chair of the Global Panel. Commissioner Tumusiime advised the Global Panel to prepare a project proposal for encouraging the youth in Africa to invest in nutrition-sensitive agribusiness along the value chain.