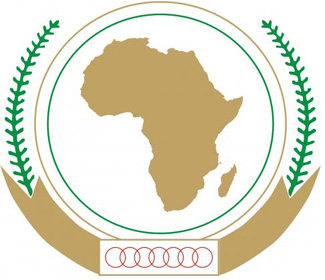 The 1st AU-China Human Rights Dialogue concluded on 12 April 2016 at the African Union (AU) headquarters in Addis Ababa, Ethiopia. The Dialogue was led by the AUC Director for Political Affairs, Dr. Khabele Matlosa and the China Special Representative for Human Rights in the Ministry of Foreign Affairs, Ms. Liu Hua.
The AU-China Human Rights Dialogue is intended, among other things, to establish a platform for sharing experience and best practices in the area of the promotion and protection of human and peoples' rights. The Dialogue also entails sharing of experience on issues related to Democratic Principles and the Rule of Law in Africa and in China, with a view to overcoming the challenges and consolidating the achievements, as well as enhancing coordination on Human Rights issues in international organizations and multilateral fora, such as the United Nations Human Rights Council.
Dr. Khabele Matlosa, Director for Political Affairs addressed the dialogue and stated that "we meet for the 1st time, but not last, to begin our AU-China Human Rights Dialogue here in Addis Ababa. He also added that "the Dialogue is timely as African people celebrate 2016 as the Year of Human Rights in Africa with Special focus on the Rights of Women.
The Director for Political Affairs further added that "I can sense that our gathering here today is an important step in our cooperation, which allows us to exchange ideas on a wide range of human rights issues of interest to both Africa and China."
Dr. Matlosa further added that "in the area of Human Rights in Africa, I am pleased to inform you that, whilst we continue to confront challenges in some part of the continent, progress has been made by completing the implementation process of the first Action Plan of the Human Rights Strategy for Africa by the AUC and all AU Organs with a human rights mandate. The purpose of the Strategy is to strengthen the African human rights system and to deepen the culture of democracy and human rights in conformity with the objectives of the African Charter on Human and Peoples' Rights and other relevant African Shared Values instruments."
The Director for Political Affairs concluded by stating that "we shall do our utmost best to take the AU-China Human Rights Dialogue to an operational level through the implementation of a number of joint activities and programmes".