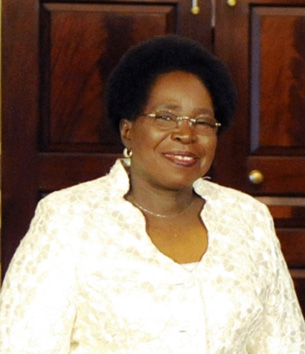 The Chairperson of the African Union Commission (AUC), Dr. Nkosazana Dlamini Zuma, has arrived in Moscow is an official visit to the Russian Federation, from 19 to 21 April 2016. She is expected to meet with the Russian Foreign Minister H.E. Mr. Sergey Lavrov, officials of the Russian Chamber of Commerce and Mr. Victor Vekselberg of the Skolkovo Foundation. The AUC Chairperson is also scheduled to meet with the Africa Group of Ambassadors in Moscow.
The AU Commission Chairperson and the Russian Foreign Minister will discuss geo-political issues of mutual concern, as well as the Memorandum of Understanding (MoU) that was signed in September 2014. Within the framework of Africa's Agenda 2063 and issues arising from the 2014 MoU, the two leaders' discussions will include: investment by Russian companies in infrastructure on the continent, especially in the transport and energy sectors; the provision of scholarships to African students in areas relating to Agenda 2063 Flagship Projects; and trade and favourable treatment of African products in Russian markets.
The AU Commission Chairperson will also hold a meeting with the Chairman of Renova Group, a Russian-based conglomerate with interests in aluminum and other metals, oil, energy, telecommunications, transport and other sectors.
Apart from meeting with the Russian officials, Dr. Dlamini Zuma is scheduled to meet with the Africa Group of Ambassadors in Moscow, with the aim to popularize and inform on Agenda 2063 and the work of the African Union.