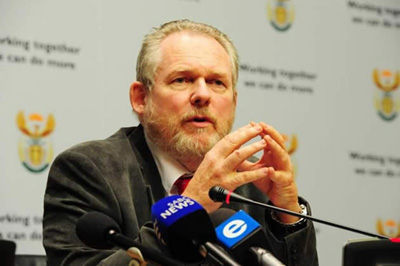 By – SAnews.gov.za
Pretoria – Government officials are today leaving for Tianjin, China, where they will participate in a month-long capacity building programme on Special Economic Zones, said the Department of Trade and Industry (dti).
The 20-member group comprises officials who are involved in the planning, development, management and operations of Special Economic Zones (SEZs) in South Africa.
Trade and Industry Minister Rob Davies said the purpose of the programme on SEZs is to equip policymakers, development practitioners and operators with the technical know-how on the planning, development, management and operations of the SEZs.
"The programme is important to ensure that all stakeholders have the technical know-how required for the successful development of SEZs in South Africa. One of the major challenges that government has identified in relation to the development of SEZs … is the capacity constraint across the three tiers of government," said Minister Davies.
The training is part of a five-year agreement signed by South Africa and China in 2014. The intention of the agreement is to train a maximum of 30 officials per annum on SEZs.
In 2013 and 2015, project executives and sector specialists attended the first two instalments of the training. For the current financial year, project officers from various Industrial Development Zones (IDZs) and SEZs are afforded an opportunity to receive training.
An initial assessment of the capacity of provinces and municipalities suggests that they will require significant support from the dti for the objectives of the programme to be achieved throughout the country.
"It is this background that the department deemed it necessary to design and implement a systematic Capacity Building Programme on SEZs in order to create a pool of skilled and trained officials, who will make the implementation of the SEZ programme a success.
"Despite the strong and mutually beneficial political and economic relations that we have with China, the country is regarded as one of the best in the world when it comes to the implementation of the SEZs model. Our officials will be greatly empowered by being exposed to the zones in China and how they are managed," said Minister Davies.
The training covers a range of topics including planning, infrastructure development, developing investment propositions, marketing tools and channels, and how to deal with potential investors, public-private partnerships models, as well as financing and managing operations of SEZ.
The SEZ Programme has been introduced to contribute to accelerating industrialisation as a necessary step towards addressing many of the country's socio-economic challenges such as unemployment, poverty and underdevelopment.