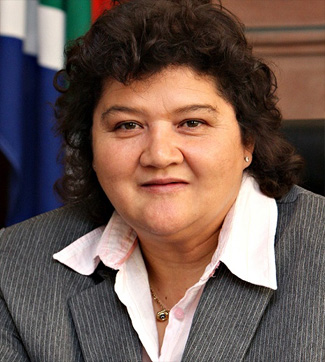 By – SAnews.gov.za
Cape Town – Public Enterprises Minister Lynne Brown says supporting re-industrialisation is critical for state-owned companies as it will help to bolster growth and transform the economy.
Tabling the department's Budget Vote at the National Assembly on Tuesday, the Minister said when it comes to shareholding and participation, the domestic economy was still dominated by race and class.
"The majority of our citizens still experience high levels of stubborn household poverty, indebtedness and inequality.
"We cannot continue to ignore this reality.
"It is not only a matter of values and morality but also of economics, the nature of our society and our sense of national identity," she said.
The Minister said going forward, growing the country's productive sectors and supporting re-industrialisation is critical for moving the economy to a different trajectory.
She said state-owned companies have a role to play in ensuring that economic development is accelerated and that the majority of the citizens benefit from the fruits of the country's democracy.
"We cannot continue with more of our people being excluded from participating in the economy.
"The capital programs of SOCs will allow us to deepen localization of strategic industries creating opportunities for enterprise development and critical and scarce skills development," she said.
Eskom powering domestic growth
The Minister said over the past year, the country has been faced with serious electricity supply constraints, which forced the power utility to implement load shedding.
She said despite analysts and "prophets of doom" predicting that the challenges would lead to a complete blackout, Eskom continued to shine amid dark times and implemented a sound maintenance programme, keeping the lights on for several months.
"I commend the team at Eskom for doing a sterling job of stabilizing the company.
"For the longest of time South Africans have had their lights on and load shedding has become a distant memory," she said.
The Minister said Eskom has been able to reduce the diesel usage from R800 million to R40 million since October 2015. She said the power utility has been able to build up sufficient capacity to be able to support the region at times.
She said the new build programme has improved the generation capacity and created space for Eskom to do the maintenance of the existing plants.
"In addition to Medupi Unit six that is already providing power to the grid, Eskom has now delivered Ingula units four and three.
"In the next year, Eskom will deliver the remainder of Ingula.
"Over the next five years Eskom will spend R340 billion in Capex, ensuring completion of the build and transmission strengthening.
"With all its challenges, Eskom still connected 190 000 households to the grid in the last year," she said.