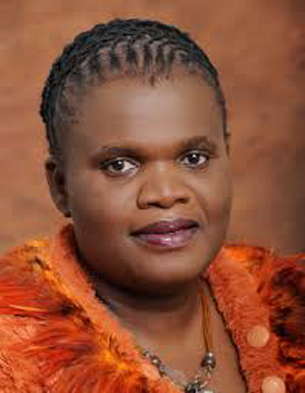 By – SAnews.gov.za
Pretoria – Communications Minister Faith Muthambi is to table the department's Budget Vote Speech, in Parliament, on Friday.
With 2016 marking the 61st anniversary of the adoption of the Freedom Charter which laid the foundation of the Constitution, Minister Muthambi will highlight how government is promoting freedom of expression.
The Freedom Charter stipulates that "the law shall guarantee to all their right to speak, to organise, to meet together, to publish, to preach, to worship and to educate their children".
Twenty two years into democracy, residents in historically disadvantaged communities are no longer voiceless.
Before the dawn of democracy in 1994, the airwaves for community radio stations in areas like Giyani were closed. The apartheid laws ensured that the majority of citizens were disadvantaged and marginalised in the interest of the white minority.
However, there are over 140 community radio stations that have been licensed and many of these are operating. This is a clear indication that government values and understands the importance of community newspapers and radio stations in terms of giving a voice to marginalised communities, as well as playing an important role in the development of communities.
Minister Muthambi will touch on the transformation of the print media and share with the nation the successes of the Digital Migration project.
The Budget Vote Speech is scheduled to start at 10am.