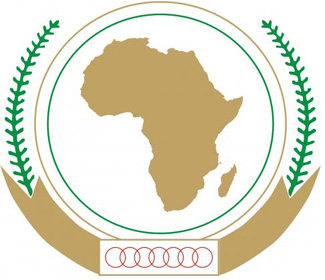 The African Union Commission in collaboration with ECDPM and the Embassy of Sweden is organizing a conference debate at its Headquarters, Plenary Hall of its old conference centre on Friday 13 May 2016.
The debate dubbed "Friday of the Commission" is aimed to stimulate an open discussion on the dynamics of regional integration in Africa, and the implications for key stakeholders into the process of integration in Africa.
TOPICS FOR DISCUSSION:
No single country can resolve the regional development challenges of a continent made up of 54 member states:
While the many policies and political statements to support regional integration in Africa suggest commitment to regional approaches the reality is more sobering. Implementation of agreed commitments is weak across Africa, with growing frustration with the gap between the rhetoric and what takes place on the ground.
With this Conference debate of the Fridays of the Commission, the Department of Economic Affairs of the African Union Commission in collaboration with the European Centre for Development Policy Management (ECDPM) and the Swedish Embassy looks at Africa's six largest regional organisations, to see why this is the case, and how regional integration might be done differently.
How can we do regional integration in Africa differently? Watch our video
The main findings:
Many regional agendas remain purely aspirational, as member states or their ruling elites see little interest in empowering – and paying – the regional organisations to monitor and ultimately enforce implementation or punish member states for non-implementation.
As elsewhere in the world, the big countries in regional blocs hold sway. Powerful countries such as Nigeria, South Africa and Ethiopia have more clout when it comes to driving and blocking regional dynamics and institutions.
The EU is – together with a number of EU member states – the largest supporter of Africa's regional organisations and programmes. Donors pick up a large share of the regional bills, representing at least half of the combined operational and programme costs of regional organisations.
However, poorly managed and targeted aid is partly to blame for incentivising regional organisations to signal intent when it is not in fact present. It can also lead to 'agenda inflation', with more and more areas added to regional organisations' 'to do' lists; reduced ownership as 'support' to regional agendas moves to steering them and missed opportunities to strengthen institutional functions that are pivotal for the governance of regional organisations.
How can this be done differently?
There is a main exception to these findings, and this can be found in peace and security. The African Union and some of its Regional Economic Communities have set clear mandates to deliver on peace operations in a number of unwieldy violent conflicts. The African Union can even sanction member states that violate the constitutional provisions on transfer of power. While not perfect, the costs of inaction in peace operations are often high, spurring action, in contrast to other fields where the costs and benefits to regional cooperation are often not clear.
All this highlights the need to be more conscious of the political economy drivers and obstacles of regional cooperation and to pay them continuous attention. This of course will not be quick or easy.
Rather than taking a one-fits-all approach – something which cannot work in a continent which such varying countries both economically and geographically – there should be a focus on finding a 'good fit' that better prioritizes cross-country and regional cooperation where there is political, economic and administrative traction.
This requires influential champions in these demanding regional processes. It also requires more attention to brokers who can build in-country and cross-country coalitions, and also support problem-solving and the creation of regional public goods.
The six regional organisations (RECs) are as follows:
African Union (AU)
The Common Market for Eastern and Southern Africa (COMESA)
The East African Community (EAC)
The Economic Community of West African States (ECOWAS)
The Intergovernmental Authority on Development (IGAD)
The Southern African Development Community (SADC)
We would like to invite you to this Special session of the Fridays of the Commission.