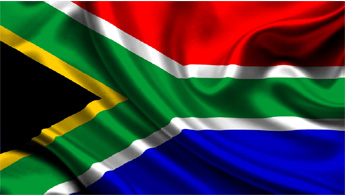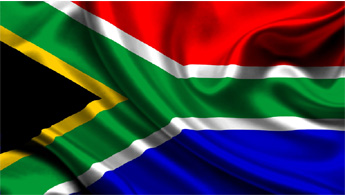 By– SAnews.gov.za
Pretoria – Cabinet has reassured South Africans that unemployment is being addressed at the highest level.
This after the Quarterly Labour Force Survey, released on Monday by Statistics South Africa, showed that they country's employment rate declined by 2.2% or 355 000 in the first quarter of 2016.
Chairing the post Cabinet briefing on Thursday, Acting Minister in The Presidency for Planning, Monitoring and Evaluation.
, Nosiviwe Mapisa-Nqakula said South Africa is dealing with unemployment by vigorously implementing the National Development Plan (NDP) and the Nine-Point Plan economic intervention, which seeks to ignite growth and boost jobs in key sectors of the economy.
Minister Mapisa-Nqakula said in this case, the collaboration of the private sector is pivotal for a successful outcome.
"Government is using all the available initiatives including its Industrial Policy Action Plan (IPAP) to create more labour absorbing production and services sectors to address unemployment, which has been further impacted by the difficult global and local economic conditions.
"Trade and Industry Minister Rob Davies launched the eighth annual iteration of IPAP 2016/17 to 2018/19 on 9 May at a 100% black-owned casting and machining foundry in Gauteng. Government emphasizes the importance of developing close cooperation with cutting-edge local industrial companies involved not just in infrastructure development, transport and logistics but across a wide range of technologically sophisticated, export ready and labour intensive sectors of the South African economy as a totality," said the Minister.
While the Quarterly Labour Force Survey for the first quarter of 2016 recorded an increase in unemployment to 26.7% on a quarter-on-quarter basis, 2016 employment levels are higher by 204 000 employed people when compared with the first quarter of 2015.
Getting youth into the economy
Cabinet has welcomed the handover of the Beaufort West Youth Hub the in Western Cape by President Jacob Zuma, which provides a facility to the youth where they can empower themselves.
The hub has a mix of facilities that provide for holistic development of young people and for the community at large. The facilities available in this youth hub will provide young people from poor communities with opportunities to better participate and contribute positively to their communities and to the country.
The fully equipped Skills Centre that is being operated by South Cape College will provide training in business administration, end user computing and early childhood development to 200 National Rural Youth Service Corps (NARYSEC) participants per year.
NARYSEC is a long-term programme where only rural youth are targeted, recruited and contracted for a period of two years. Youth between the ages of 18 and 25 are recruited and then enrolled for training in various skills that will equip them with theoretical and practical knowledge to create employment for themselves and other people in their communities.
This Youth Hub is a Pilot project and the first of its kind and will be rolled out in other provinces.
Budget Votes highlight progress
Meanwhile, Minister Mapisa-Nqakula said President Jacob Zuma appreciates the Budget Votes by the respective Ministers, which address the needs of all South Africans.
"The progress reports and plans emanating from the departmental Budget Votes demonstrates that South Africa is a nation at work, with government leading the way in building a better life for all.
"Concrete measures have been put in place to reduce the negative impact of the global economic downturn on our economy and to prepare for robust growth when the economic cycle turns positive. We are also working hard to remove domestic impediments to growth.
"The budget votes also demonstrate that government, labour and business are working together, more than any other time, to find ways of reigniting growth and building a better life for all," said the Minister.