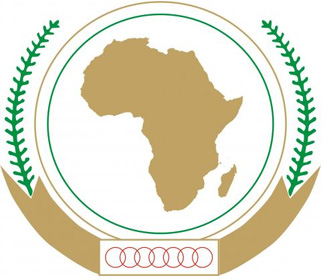 Ahead of the Wold Health Assembly African Ministers of Health met on Saturday and adopted key health policy instruments that will provide the strategic direction for the continent for the next fifteen years. These health policy instruments were finalised by Member State Health experts meeting in Addis Ababa in April this year for consideration by health ministers.
"I am confident that the Africa Health Strategy will provide the strategic direction that is needed to create better performing health sectors and address the major challenges impeding our efforts to reduce the continent's disease burden" said Dr. Mustapha Sidiki Kaloko, the Commissioner for Social Affairs at the African Union Commission.
The revised African Health Strategy provides the overarching superstructure to address Africa's broad health and development agenda in the next 15 years. To strengthen health systems the strategy addresses issues related to health financing, governance and improved multi-sectoral partnerships. The framework also refocuses service delivery, community empowerment and seeks to expand social protection to address equity. The blueprint also prioritises human resources for health, commodity security, regulatory and support environment for provision of quality medicines and technologies, disease surveillance and disaster management.
"I commend the increasing role played by the African Union Commission in positioning health at a very high level on the continental agenda. These health policy instruments are important reference frameworks for addressing the unfinished agenda of the MDGs and for meeting the new SDG agenda" said Dr Matshidiso Moeti, the Regional Director for Africa, World Health Organisation.
During the meeting the Ministers of Health also adopted the Maputo Plan of Action (2016-2030) and the Catalytic Framework to end AIDS, TB and Eliminate Malaria in Africa by 2030. The revised Maputo Plan of Action provides a framework for the full implementation of the continental policy framework on Sexual and Reproductive Health and Rights. The action plan seeks to catalyse the expansion of contraceptive use, reduce levels of unsafe abortion, end child marriage, eradicate harmful traditional practices, eliminate all forms of violence and discrimination against women and girls and ensure access to services by young people.
The Catalytic Framework provides a business model for investing for impact to end AIDS, TB and Eliminate Malaria in Africa by 2030. The framework focusses on three strategic investment areas, each with clear catalytic actions. These areas are health systems strengthening, generation and use of evidence for policy and programme interventions and advocacy and capacity building.
During the meeting the Ministers of Health adopted the concept document on the establishment of the African Health Volunteers Corps which will operate within the umbrella of the recently established Africa Centres for Disease Control and Prevention. Through this dedicated Corps the Africa CDC's capability to assemble, equip, and mobilise a deployable roster of volunteer medical and public health professionals will be assured. This will ensure rapid and effective responses to public health emergencies to Member States and address matters of global concern including health impacts of natural disasters and humanitarian crises.