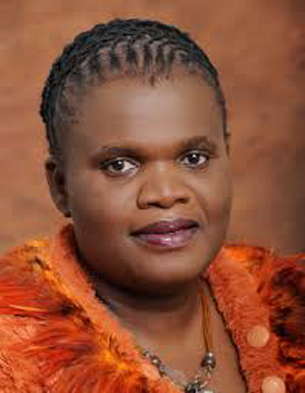 By – SAnews.gov.za
Pretoria – South Africa will for the first time participate in the two-day VIII International IT Forum in Khanty-Mansiysk, Russia.
Communications Minister Faith Muthambi will represent the country at the IT event that will take place on 8 – 9 June. The forum is sponsored by the government of the Khanty-Mansiysk Autonomous Okrug – Ugra and the Tomsk Oblast Administration.
"Science and technology can be leveraged to solve some of the biggest challenges in both our education and health systems, so this forum will provide us with an opportunity to learn the latest initiatives and projects in the ICT industry from the developers themselves," Minister Muthambi said.
She said the ICT industry is at an exciting stage, with emerging technologies that allow new methods and approaches to be utilised to meet industry demands.
The forum will become a platform for discussion of the most relevant issues of IT development and implementation in various spheres of life; exchange of best practices between the Russian and BRICS members' specialists; signing cooperation agreements and demonstration of the technological potential of Russian IT products, developers and the progress made by Ugra in various industries.
The event will be organised in the form of panel discussions, strategic sessions and roundtable discussions focusing on import substitution; e-government; IT solutions for the public sector; technoparks development; ICT in healthcare, education, culture and tourism industry.
One of the priorities of the upcoming IT Forum will be the development of IT systems for public authorities and what can be done to simplify public on-line services, make them more user friendly, and improve their quality and efficiency without raising their cost.
Delegates will also debate last year's topic on how IT can contribute to improving municipal services efficiency.
Delegates at the forum will include representatives of business, professional associations, research, educational and IT experts from BRICS member states.