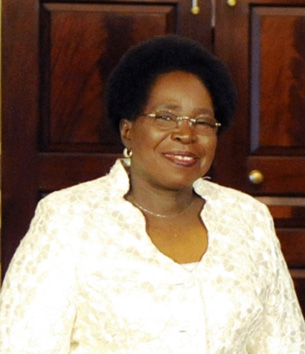 The Chairperson of the African Union Commission, Dr. Nkosazana Dlamini Zuma, has extended sincere wishes to all Muslims in Africa and around the world as the holy month of Ramadan begins. In her message, the AU Commission Chairperson said, "Ramadan is a time for contemplation, self-reflection and devotion through prayer and fasting."
The AU Commission Chairperson said that Ramadan is also an opportunity for Muslims around the globe to continue their efforts and commitment to helping through charity the less fortunate, in particular those struggling due to war, famine and economic difficulties.
In her message to Muslims, the AU Commission Chairperson, said that the blessed month of Ramadan every year, "reminds us of our shared responsibility, in our diverse continent, to support each other to create a prosperous, just and peaceful Africa."
She concluded her message by calling for everyone to use this sacred time as a reminder of our joint responsibility to end the suffering of those experiencing senseless conflicts and violence, in Africa and elsewhere in the globe.