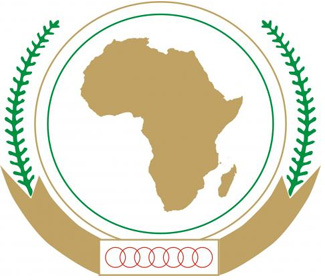 Today the African Union Commission (AUC), in collaboration with the Chinese government and the Huawei global information and communications technology (ICT) solutions provider, confirmed the second batch of ten AUC participants for training under the "Seed for a bright future program". The Huawei global ICT solutions provider has a standing memorandum of understanding (MOU) with the AU, and one of the activities of the cooperation is the seed for a bright future program.
The African Union Commission Deputy Chairperson, H.E. Mr. Erastus Mwencha, paid tribute to the partners for their relentless efforts towards improving the human capacities of the continent by empowering its citizens in the use of ICT and developing expertise in the production of mobile phones. "I envision African cities to be equipped with technologies and competent human capacities through this program", he said, further underscoring the significance of the program to improve industrialization, fight against poverty and the realization of Agenda 2063 as a prerequisite for sustainable development within the continent.
The program will impart best practices of work culture and values, where people are focused and determined to reach a specific target within a short period of time. Mr Mwencha appealed to the Chinese government to further invest in the African Leadership Academy which was established at the African Union for the purpose of enriching the continent.
Speaking during the ceremony H.E. Dr. Elham M. Ibrahim, Commissioner for Infrastructure and Energy at the AUC thanked the government of China for signing the MOU and implementing the agreement to build human capacities through ICT, which is a pertinent area today in development.
Mr. Cheng Ning, Counselor of the Cooperation and Exchange Office at the Mission of China to the AU in Addis Ababa, pledged more commitment and support of the Chinese government to the AUC as well as to member states.
"ICT will inspire development across the continent", Mr. Stones Shi, CEO of Huawei Technologies Ethiopia reckoned. Moreover, he assured the AU that Huawei is willing to share its experience and expertise of ICT with thousands of participants in the future. He thanked the AU for its long term support to the Government of China and for piloting the program