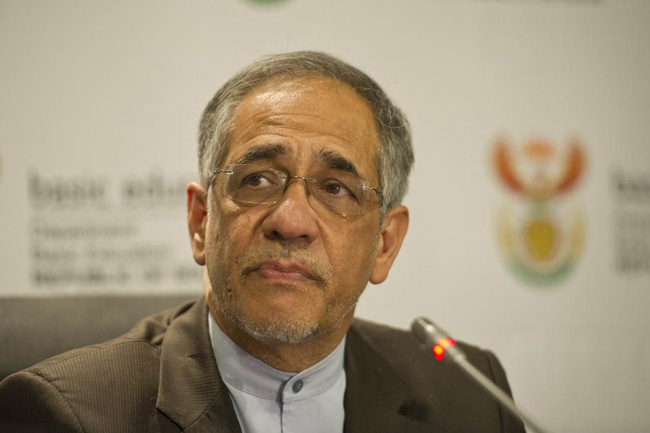 The Deputy Minister of Basic Education (DBE) Mr Enver Surty will on Wednesday, 15 June 2016 address the Commemoration of the 40th Anniversary of June 16 at Feta Kgomo High School, Mohlaletsi in the Sekhukhune District in Limpopo. The theme of the June 16 commemoration this year is "Youth moving South Africa forward".
Deputy Minister Surty will be joined by the MEC of Education in Limpopo Mr Ishmael Kgetjepe and other invited guests on the panel. The panellists will engage with learners on the topic "The role of youth in utilising existing educational opportunities to move the South African economy forward".
The activities of the day include a Dialogue and Career Exhibition with various SETAs.
Members of the media are invited to attend the commemoration as follows:
Date: Wednesday, 15 June 2016
Venue: Feta Kgomo High School, Mohlaletsi, Sekhukhune District
Time: 09h00
Enquiries: DBE: Mr. Balosang Sanki LEREFOLO: 082 836 8703
Limpopo Education: Ms. Mosebjane Kgaffe: 082 777 7259