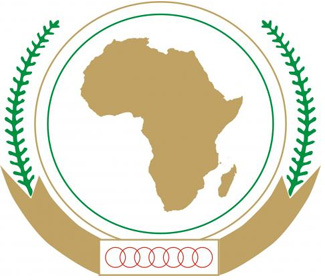 INVITATION TO REPRESENTATIVES OF THE MEDIA
What: Public Seminar on 'Women's Empowerment and Development:
The Eritrean Experience'
Who: African Union Commission (AUC), Permanent Mission of the State of Eritrea to the African Union and UN Economic Commission for Africa
When: 20 June 2016 from 10:00-12:00noon
Where: New Building, Small Conference Room 2 AUC Headquarters
Expected Outcomes:
The Seminar is expected to:
Create better understanding of the progress Eritrea has achieved in promoting gender equality, the empowerment of women and socio-economic development.
Contribute to the popularization and implementation of the AU theme of the year, and the Ten-Year Implementation Plan of Agenda 2063.
Participants:
Representatives of Embassies and Regional and International Organizations accredited to the African Union,
AUC and UNECA officials and staff,
Representatives of research institutions,
Civil Society Organizations, and
Journalists
Background: The Assembly of the African Union declared 2016 as the 'African Year of Human Rights with particular focus on the Rights of Women.' The empowerment of women is also among the priorities of the Ten-Year Implementation Plan of Agenda 2063. In this context, Member States, the AU Commission, Regional Economic Communities (RECs) and other Organs of the Union are undertaking various activities to highlight this important theme.
In a bid to contribute to the success of the AU theme of the year, the Permanent Mission of Eritrea in collaboration of the AUC has taken the initiative to organize a seminar to share Eritrea's experience in regard to the policies adopted and the actions taken to improve the livelihood of women, women's empowerment and promote gender equality.
Since the days of the armed struggle for independence, the enhancement of the role of Eritrean women in all aspects of life, and guaranteeing their equality has been a top national priority. Women empowerment remains at the center of Eritrea's development strategy which is firmly anchored in social-justice, self-reliance, and popular participation and ownership.
Journalists are invited to cover the Seminar on the Monday 20th June 2016, at the AUC New Complex, Conference Room 2.