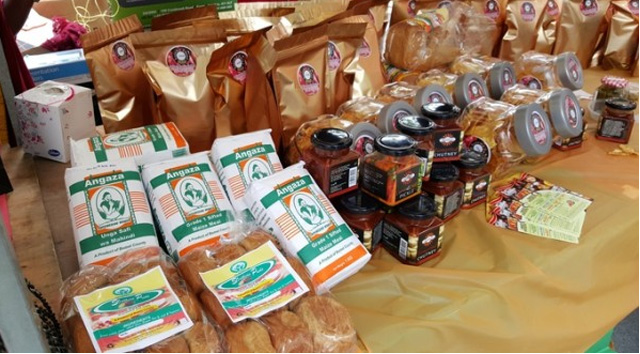 Perez Ochieng launched a Kickstarter campaign seeking community support for her project to change the role of sweet potato farming in Kenya. The goal is to raise £55,000 by July 14, 2016. Funds raised will be used to produce quality sweet potato snacks.
A business model that deliver economic benefits for small-holder Kenyan farmers will be established to support rural development. This will provide farmers with a guaranteed market along with a fair market price for the supply of produce all year round.
Please keep in mind this is an "all-or-nothing" deal. If the campaign does not reach the funding goal, then the project cannot move forward. So know that any amount given can make a difference. This is also an incredible opportunity to be a part of a special project! Help the campaign reach its goal by sharing this on Facebook, Twitter, and other social networks. The more people know about this, the more support the campaign will receive.
Perez is one of the most talented entrepreneur in Africa selected by HRH The Duke of York KG, HE Olusegun Obasanjo and Mr. Aliko Dangote (Africa's most successful entrepreneur) in their African Entrepreneurship Programme (AEP) designed to develop the African private sector and stimulate innovation and technology throughout the continent.
She is a winner of the Global Women Inventors and Innovator award for her capability in establishing economic communities. Her vision is to develop and grow a success sweet potato business. This will help lead Kenya's sweet potato snack industry by establishing benchmarks for innovation, quality, and manufacturing expertise. The products will be well packaged and perfect for health conscious consumers locally, regionally, and internationally.
Click here to make a contribution. Backers can choose from a number of attractive rewards. Perks will be delivered August 2016.