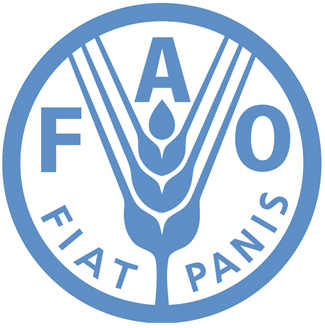 Policies, leadership, implementation capacity and effective partnerships are key.
The 7th Africa Agriculture Science Week, organized by the Forum for Agricultural Research in Africa (FARA) from 13-16 June 2016 in Kigali, Rwanda, concluded by a call to action on scaling up investments and the application of science and technology and innovation for agriculture in Africa to double agricultural productivity by 2025. The FARA African Agriculture Science Week which takes place once every three years, brings together hundreds of national, sub-regional, regional and international stakeholders active in agricultural research for development endeavours in Africa.
Speaking at a plenary panel discussion on "Reflections on necessary actions for improving and sustaining the application of science to improve African livelihoods", the FAO Deputy Regional Representative for Africa, Dr. Abebe Haile-Gabriel, emphasized the importance of incentives for design and implementation of policies, mobilizing public-private partnerships and for sustainable generation and application of innovation and technology by stakeholders.
Also speaking at a plenary panel discussion convened by the Director General of AfricaRice, Dr. Harold Roy-Macauley, on 14 June 2016 on the theme "Africa Riceing: mobilizing and applying science plus the complementary resources to achieve self-sufficiency in rice production", Dr. Abebe Haile-Gabriel underlined the importance of policies, leadership, institutional capacities and partnerships for increased productivity of rice as well as for enhanced product quality at a competitive price.
Highlighting on FAO's current active engagements in rice value development in Africa at different levels, including the Partnership for Rice Development in Africa, he expressed FAO's readiness and commitment to continue to work with partners and stakeholders towards a successful delivery of goals in the rice sector. Other panellists included Dr. Harold Roy-Macauley, Director General of Africa Rice; Mr Henock Kifle, IFAD Associate Vice-President; Dr. Takanori Satoyama, Coordinator for Coalition for African Rice Development; and Dr. Florence Wambugu, CEO, Africa Harvest Biotech Foundation International.
Earlier in the week, Dr. Haile-Gabriel took part in a high level "Kigali Roundtable on Reflections on in-Continent Support Strategies towards Applying Science to Impact Livelihoods", jointly convened by Dr. Akinwumi Adesina, President of the African Development Bank Group, the Minister of Agriculture of Rwanda, FARA and IFAD.
"We highlighted the significance of value-chain development as a useful approach for designing support strategies as well as changes in mindset among all the stakeholders in terms of multi-sectoral engagements and mobilization of effective partnerships to make a strong case for a sustainable application of science for agricultural development", confirmed Dr. Haile-Gabriel.