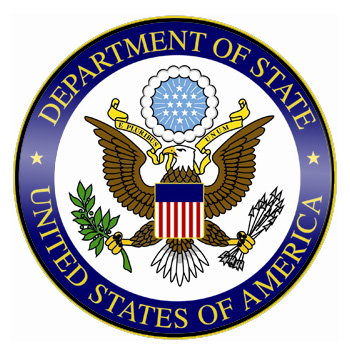 U.S. Ambassador to South Africa, Patrick Gaspard, hosted a reception at his residence in Pretoria on June 30 to commemorate the 240th anniversary of America's adoption of the Declaration of Independence. The national holiday is celebrated each year on July 4 in the United States with parades, picnics and fireworks. This year's U.S. Embassy Pretoria celebration took place a few days early at an event that brought together South African government officials including Minister of Small Business Development Lindiwe Zulu, business and civic leaders, members of the media, young entrepreneurs, academics, and many other friends of the Embassy.
Ambassador Gaspard said, "The deep reservoir of goodwill and friendship between our two countries has seen us through challenging times and we have emerged with our spirits renewed and strengthened. The challenges of the 21st century cannot be solved in isolation. They require partnership and innovation across borders. That is why I am so proud to work toward a partnership for prosperity that will benefit both of our countries."
As has become a tradition at the U.S. Embassy in Pretoria, Ambassador Gaspard selected an American city to highlight at this annual event. This year, it was Miami, Florida. Just as we find in cities across South Africa, Miami is one of America's most diverse, colorful, vibrant, and resilient cities. Thanks to an unprecedented level of support from the City of Miami, Greater Miami Convention and Visitors Bureau, and Enterprise Florida, guests enjoyed some of the foods and music that make Miami so special, including a performance by Miami-based band the SPAM Allstars, which blends musical styles ranging from hip-hop, Latin, funk, and electronica.
They also sponsored the visit of a "culinary ambassador," chef Brian Nasajon. Brian is the Executive Chef at Beaker and Gray restaurant in Miami, where he stands out in a city known for its incredible restaurants for his "Latin fusion" cuisine. In addition to serving signature dishes at the reception, he led master classes, hosted workshops for culinary students, and introduced his unique approach to food throughout Gauteng province.
Ambassador Gaspard also welcomed Carlos Fernández de Cossío, Cuban Ambassador to South Africa. He noted one of the greatest achievements of President Obama this year was something important to many South Africans as well – the re-opening of diplomatic relations between the United States and Cuba. He acknowledged South Africa and Cuba share a special relationship, just as the United States shares a special relationship with this neighbor to the south, through blended cultures and pastimes; through the histories of colonialism and slavery; and through family and the 1.8 million Cuban Americans living in cities across the United States. As the President said during his visit to Cuba in March, the United States and Cuba are "like two brothers who've been estranged for many years, even as we share the same blood."