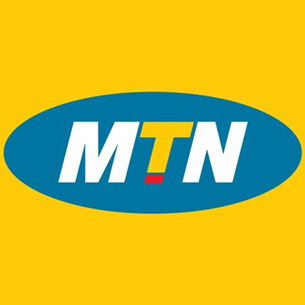 From robotics and coding camps for school learners in Swaziland, to the establishment of a computer lab at an orphanage in Afghanistan, and the laying of fibre to enable school connectivity in Kenya, MTN employees have embarked on impactful and diverse community projects during the month of June. This, as part of the 10th edition of the company's annual employee volunteer programme, 21 Days of Y'ello Care, which supports education initiatives across MTN's footprint.
Executive for MTN Group Corporate Affairs, Chris Maroleng, commended staff for once again going the extra mile. "When Y'ello Care started all those years ago, we could not have envisioned the kind of difference it would make in our communities. Now, ten years on, looking at the exceptional efforts being made by MTN staff – from the building of schools for communities in need, to the building of digital skills to better equip our future leaders – I am in awe. I applaud the MTNers that selflessly give back, contributing to making our communities better and furthering the cause of quality education for all," says Maroleng.
Y'ello Care 2016 activity summary.
Guinea Bissau
In Guinea Bissau, the team wrapped up their Y'ello Care activities on Monday, when they officially handed over a computer room at the main teaching block of the Simao Mendes National Hospital in Bissau, to the Faculty of Medicine. The room is equipped with 20 computers, two TV screens and a printer. The team also established a computer room at an outreach teaching station located in the town of Bafata. The computer rooms will benefit an estimated 395 students enrolled at the Faculty.
South Africa
The MTN SA team kicked off their 21 Days of Y'ello Care campaign with the 21 km half-marathon, themed "Walk or Run for ICT in Education". Proceeds from the marathon were donated towards the establishment of a state-of-the-art computer lab at Christel House School in the Western Cape.
Ivory Coast
In Ivory Coast, staff constructed six classrooms and conducted ICT training for secondary school teachers. In addition, the team held sessions on digital literacy for 260 women vendors in Abidjan and taught them how to read, write and do calculations using smartphones.
South Sudan
In South Sudan, MTN employees refurbished two primary schools in Juba, as well as painted murals on the walls of the schools. In addition, the team provided career guidance to high school learners. They also embarked on an environmental clean-up of the capital.
Liberia
In Liberia, employees renovated the Bible Way Mission School library and donated computers to the facility. In addition, the Oscar and Viola Stewart Mission School for deaf and mute students received a fully-equipped computer lab. MTN staff outside Monrovia embarked on cleaning and painting activities at schools in their local communities.
MTN Group (Johannesburg)
Staff of MTN Group based in Johannesburg visited Pimville Primary School, for their Y'ello Care activities. The team cleaned and refurbished two classrooms and installed an interactive whiteboard in one of the rooms. The renovated classrooms will be unveiled in July.
Sudan
In Sudan the team had four key projects. These were the establishment and distribution of 50 MTN mini free libraries. In addition the team built and operated the first mobile library in Sudan, donated by the CEO, to promote the culture of books exchange. They also created an audio library for visually impaired students, which now comprises of 65 recorded school books and participated in an initiative called "Sudan the good news" which entails the creation of educational, historical and cultural content about Sudan for publication on the web and social platforms. Lastly, they and trained 60 teachers on how to use the interactive whiteboard, and donated 7 interactive whiteboards to 7 schools.
Nigeria
In Nigeria staff donated an ICT resource centre to the Ideal Primary School and 2 ICT laboratories to Alaba Primary School and Whanyinna Primary School in Lagos. They also donated educational material to 20 schools and facilities across the country. In addition, under the Adopt-A-School initiative, MTNers carried out renovation work at the schools. Staff in Lagos and Imo States also held 2-day training sessions on basic computer skills for over 54 teachers under the 'Train the teacher' initiative. On the final day, the team awarded 2 internships, as well as held free ICT Training for 25 students of Gbara Community Senior School and 30 students of Gbara Community Junior School.
Cyprus
In Cyprus, MTN employees celebrated the start of 21 days of Y'ello Care with a charity cycling ride. They also hosted a Fun Day which included a charity football match between MTN staff and football veterans. All funds raised were used to purchase equipment for the school of the blind and elementary schools catering to children with special needs. MTN staff also visited the schools to teach children how to use the internet safely and inform them about cyber bullying.
Afghanistan
Staff of MTN Afghanistan donated a fully-equipped computer lab to the ASRA Orphanage. In addition, the team donated learning material and stationary to 5 high schools in Kabul province, as well as cleaned, painted and conducted computer training at the schools. Their efforts benefitted an estimated 1200 learners.
Guinea Conakry
In Guinea Conaky, staff spent time renovating the college 28 Septembre and equipped the facility with tables and benches. In addition, the team hosted a series of open days for students from the Gamal Abdel Nasser University of Conakry to educate them on how transmission system calls work, 2G and 3G network coverage, the internet, electrification systems and the management of databases.
Swaziland
The team of MTN Swaziland focussed on the integration of ICT in education to stimulate innovation for Y'ello Care 2016. Their programme included a coding, robotics and programming camp, as well as the development of a school application to simplify management of student information; and the roll-out of "Clicker 7," a software that supports children with learning difficulties.
Syria
MTN Syria worked with the Ministry of Education to renovate the library, computer lab and playground of Othman Bin Affan School in Damascus. The team also provided new computers, a first aid station and psychological support to the students. In addition, they hosted a series of educational workshops for Information Technology and Engineering students at the University of Damascus.
Kenya (MTN Business)
In Kenya, MTN staff dug trenches to lay down fibre networks in order to provide data connectivity to two schools – the Upper Hill Secondary School and Nairobi School. They also put in place a 4-year contract with the schools to provide connectivity, and in return 2 needy students in each school will be educated.
Rwanda
The key focus for MTN Rwanda was on school electrification and the team provided solar facilities to 8 schools in underprivileged and rural areas. Staff installed electrical cables, fixed solar panels and connected batteries to provide electricity to over 10 000 students. The lighting of the buildings will enable the institutions to open their doors to the wider community after nightfall. MTN Rwanda staff also trained 120 teachers and installed computers to enhance their ICT teaching skills. In addition, the team constructed a classroom block in the Eastern Province that will accommodate 500 students.
Zambia
The MTN Zambia team trained 110 primary and secondary school teachers based in Lusaka and Kitwe, in ICT, with a unique focus on special education teachers. The employees also refurbished containers into libraries for students in these areas. In addition, they engaged Edulution Zambia to provide a platform to teach children between the ages of 10 and 14, the foundation of Maths and English using an online syllabus. Smart phones were donated to aid their communication supported by free MTN data. A community school in Kanyama also benefitted from a donation of 300 bags.
Ghana
MTN Ghana's Y'ello Care activities centred on the refurbishment and provision of a Resource Centre for Mampong Akuapem Senior High Technical School for the Deaf (SHTD). This included installing voice-to-text software. The team also developed a portal for the Ghana Education Service to house digital textbooks and other material, and installed new computers at six learning institutions.
Namibia (MTN Business)
The team at MTN Business Namibia kicked off their Y'ello Care campaign with a 21 km run, themed "Run for Education". Proceeds from the event were used to renovate and provide equipment for the Keen Kids Crèche, which the team plans to adopt and support on an ongoing basis.
Cameroon
The MTN Cameroon team prioritised the education of children suffering from aural deficiency. Staff constructed a multi-purpose building at IDAV, an institution for deaf children, to enhance the enrolment capacity of the facility. Seven other facilities catering for physically challenged children also benefited from the team's efforts. In the North and Far North regions, over 300 women learnt how to read and write through adult literacy classes, while over 100 primary and secondary school teachers in Bamenda received ICT skills training.
Uganda
MTN staff in Uganda set up a regional ICT resource centre for visually impaired learners and teachers at St Hellens Primary School in the greater west and south west Region, refurbished classroom blocks in the west region, set up two ICT centres in the East Region, and another one at the Uganda School of the Deaf in the Central Region. While in the North region they donated computers, set up internet connectivity and solar power, and handed over stationary, sewing machines, school shoes, sanitary towels and phones to Nyumanzi Primary School in the Nyumazi Refugee Settlement Camp.
Benin
Staff of MTN Benin temporarily undertook new professions during Y'ello Care 2016. In the South, MTNers became brick layers, plumbers and cement transporters, while the team in the North became carpenters and built tables. Their efforts were dedicated to enhancing facilities at the Atouhonou Primary School, where they also built 3 classrooms. In addition, the team installed a solar panel electrification system to enable pupils to have the best learning experience. They also donated computers to the school and trained teachers to teach in the style of Train-The-Trainer (TTT).
Botswana (MTN Business)
Employees of MTN Business in Botswana built an afterschool study centre at Gakuto Primary School in Gakuto Village. Dubbed the "Visionary Centre", and equipped with a SMART Board, the venue is set to provide a space for children to complete homework, have tuition sessions and be exposed to ICT. The team also conducted a "Build a Teacher Programme".
Y'ello Care campaign
All MTN operations that participated in Y'ello Care 2016 stand in line to win monetary prizes, which are to be re-invested into CSI or community upliftment programmes in their market. These include the Group President & CEO prize of US$100 000 and Vice President prizes for each region (WECA, SEA and MENA) of US$30 000. Winners will be announced in October.