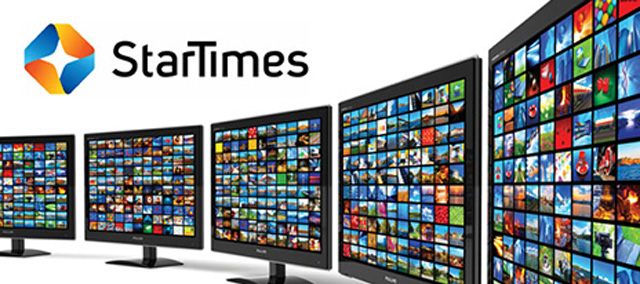 China's StarTimes media group and African broadcast institutions signed various agreements to intensify and expand digital migration across Africa. This took place at the 6th African Digital TV development seminar hosted by StarTimes in Beijing. Over 300 delegates from 39 countries, including heads and ministers of broadcasting & TV administrations and TV stations from African countries, were present at the conference.
African representatives had the opportunity to consult with leaders of financial institutions such as Export-Import Bank of China, China-Africa development Fund, China Export & Credit insurance Corporation on financing issues involving digital migration.
Digital revolution is something that has been stressed in Africa since 2006 when 156 members of the ITU (International Telecommunication Union) signed a binding treaty in Geneva about digital broadcasting migration, and today China's StarTimes and African government officials are one step closer to achieving the goal set out in 2006 to migrate from analogue television to digital television and overall quality of content building. StarTimes have now signed agreements with Ethiopia, Ghana, Zimbabwe, Angola and Gabon.
Mr. Pang Xinxing, (president of the StarTimes media group) opening remarks laid emphasis on the need for people living in rural areas of Africa to have equal rights when gathering intelligence through digital television. "It's our mission to promote African digital migration" Pang said.
Pang emphasizes the need for equality through his own personal experience, "I was born in a Chinese rural village and I had never touched a TV set until 1985. It was the first time for us to watch TV and it is really exciting for us to know the world outside." Therefore, it is essential for African governments to provide an environment that enhances the analog-to-digital migration in Africa and promotes wide digital TV penetration on the continent.
In Africa there has been a steady migration from analogue to digital broadcasting over a number of years. Although not all African countries have achieved this goal the mission is under way and the StarTimes have pioneered developments such as obtaining licenses and successfully establishing companies in 30 African countries. StarTimes is the most influential technology, content and network provider in China, and have held a global vision since 2002 to expand it's services to Africa, this vision is now becoming and increasing reality. It has been suggested that African governments ban the manufacturing and import of analogue TV sets and remove tariff on smart digital TV sets; such a move is supported by ministers from Chad, Nigeria and Togo.
Information Minister of Chad, Moustapha Ali Alifeï said that the digital migration of Chad has been laggard compared to other countries, and needs to find a way to combat this with the help of large-scale enterprise such as StarTimes and Chinese government. A memorandum of cooperation about digital migration is in the offing, as confirmed by the minister at the seminar, "The delegation of Chad and StarTimes signed a memorandum of cooperation about digital migration, which would bring Chad to a new era."
Advisor of the UNDP (United Nations Development Program) Dannisi, suggested that the divide on digital migration would lead the divide between the rich and poor in terms of intelligence gathering as well as the gap of wealth creating, so it has been stressed that global attention should be on digital opportunity and that all countries, rich or poor should take actions for the development of digitalization. Digital Television studies have shown that the digital television household penetration rate in Sub-Saharan Africa will soon exceed 50% and it has been estimated that digital migration will have reached almost every household by 2020. The Pay-TV revenue in Sub-Sahara is $3.17 billion, estimated to increase by 69% to $5.35 billion by 2020.