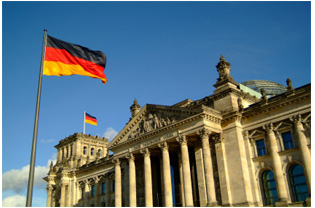 What: 8th German Language Festival of Schools in Kampala
When: 10th July 2015, 9:00am to 5:00pm
Where: Mengo Senior Secondary School
The Embassy of the Federal Republic of Germany in Uganda along with the Goethe-Zentrum Kampala/ Ugandan German Cultural Society and the Association of Teachers of German in Uganda (ATGU) is privileged to organize and hold the 8th German Language Festival. This annual event aims at bringing together schools in Uganda that teach the German Language and at promoting the imaginative and creative abilities of the students as well as their cultural awareness.
This year's event will be held at Mengo Senior School on Sunday the 10th of July 2016. A total of 14 schools will once again come together to interact, sing, show creativity, network, have fun and above all share experiences whilst learning German.
With this year's theme "Lerne Deutsch, vermittle deine Kultur!" (Learn German, put your culture across) students will exhibit different aspects of the rich Ugandan culture through poems, skits etc. All this will be presented with the German language as a medium of communication.
The famous philosopher Johann Wolfgang von Goethe once said: "He who does not know foreign languages knows nothing about his own". Learning a foreign language enables one to discover his own culture and appreciate its value. We are therefore convinced that students and teachers of German will leave the festival enriched and exposed to further aspects of the German language.
The media is kindly invited to cover the event.