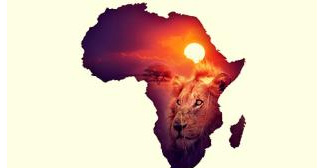 Barclays' South African unit Absa is boarding the blockchain train, joining the R3 consortium and teaming up with several local banks in an effort to develop the continent's first distributed ledger-based banking system. Absa becomes the first African member of the R3 consortium, joining over 40 of the world's largest financial institutions in collaboration on the development of commercial applications for distributed and shared ledger technology.
On the back of its membership, the firm says it is also hosting collaboration with several other, unnamed, South African banks to form a working group that will seek to build blockchain-based solutions to "common financial services needs". Resulting intellectual property will be shared by participants.
Andrew Baker, CIO, corporate and investment banking at Absa parent Barclays Africa, says: "We see huge potential for financial institutions in Africa to embrace disruptive technologies like blockchain, and use them to empower individuals and improve the lives of their customers. However, its true value will only be realised if we work together to co-develop and share solutions to common problems."
Barclays Africa has been working with distributed ledger technology for some time and is already piloting more than 10 experiments and research initiatives. The bank has also been working with DLT startups, running an Africa-wide blockchain Supply Chain Challenge through its Rise innovation initiative.