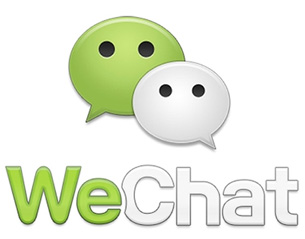 In November last year, WeChat Afirca owned by Chinese internet giant Tencent launched its groundbreaking wallet tech. Wallet tech allows virtual payments and transactions via cards verified by Visa and MasterCard.
Following the launch of WeChat's wallet tech it was announced by Brett Loubser, WeChat's head of Africa that one of their key goals this year is to continue to take-up and strengthen its wallet technology in South Africa.
WeChat has strong competitors such as Facebook which own WhatsApp, however the Chinese-built app has developed its own unique qualities in order to differentiate themselves. WeChat enables the development of apps within its ecosystem, with delivery services such as Picup and payment technologies.
Commenting on the announcement to take-up South Africa's wallet tech Loubser states, "Our focus for the rest of this year is 100% on the wallet, and services related to that. The initial signs after launch are very encouraging. So, we want to try and maximise that and grow that audience as quickly as we can. Of course the mobile wallet, payment space in South Africa is pretty interesting at this stage. So, we've got to move as quickly as we can in that regard. Our primary focus will be there, but I think we're able to do some new and interesting things that maybe some of the other products out there aren't able to do."
This month WeChat South Africa had an exciting new partnership with Stuff Magazine. This partnership now means that readers of the magazine will be able to buy featured Incredible Connection products by simply scanning a QR code via the app.
Loubser shedded further light on this new venture, "If you like what you see, you scan a code, you pay for it with your WeChat Wallet, input your address and the product is delivered to your house. A lot of companies like Incredible Connection already have e-commerce environments set up. We just become the glue between the physical media channel, in this case Stuff Magazine, and their existing e-commerce store. For us it's a great way to expose the exciting functionality in our wallet."
Loubser told Fin24 that the Stuff-WeChat partnership is part of a wider focus to drive up the demand for the messaging app's contactless payment technologies in South Africa.
Loubser stated that, "Depending on how the Stuff-WeChat partnership does, the use of WeChat's wallet technology could be applied to other magazines, newspapers and online publications."
WeChat is universally used with over 700 million users and researchers claimed that in 2015 WeChat had over 5 millions users in South Africa.
WeChat South Africa forms part of multinational media and internet giant Naspers [JSE:NPN]. Cape Town headquartered Naspers further has a 34% stake in Tencent.