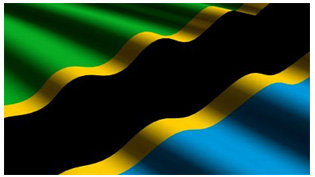 On 19 July British High Commissioner Dianna Melrose welcomed a group of sixth form students to Tanzania. The 18 students and adult leaders from Cumbria in the north of the UK are taking part in this year's Cumbria-Rungwe Community Link visit to Tanzania.
Through the Cumbria-Rungwe Community Link, one year students from Rungwe in southern Tanzania visit Cumbria. The next year British students come to Rungwe. This year's group will spend four weeks in Tanzania from 15 July to 15 August.
I enjoyed meeting the students who are so enthusiastic about coming to Tanzania.
The organisation was started in the early 1980s by a local teacher, Roger Shipton-Smith, who had lived and taught in Tanzania and then returned to West Cumbria and taught in Whitehaven School (now an academy). He had a vision of young people from Tanzania and the UK working together.
A strong link with Rungwe district grew, in part because of a young man from Cumbria. After his first visit to Tanzania, he returned to Rungwe as a university student to do project work as part of his Masters degree. The community links developed, and since 1987 there has been a regular two-year cycle of youth exchanges between Cumbria and Rungwe.
The Cumbria – Rungwe Community Link became a registered charity in the UK in 1992. The group believes it is the longest surviving youth exchange of its kind in the UK, run entirely by volunteers.
After meeting this year's group of students, the British High Commissioner said:
"I enjoyed meeting the students who are so enthusiastic about coming to Tanzania. It's great that through the Cumbria-Rungwe Community Link young people from rural areas thousands of miles apart are able to spend time in each others' communities, learn from each other and gain understanding of the challenges each other face. A life changing experience for young people and a demonstration of UK/Tanzania friendship links."