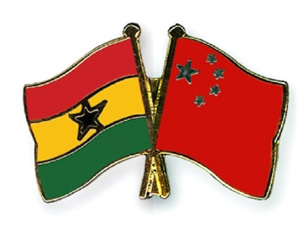 China have had an incredible influence on Africa's ICT sector and have donated endless amounts of equipment, training and loans to help assist Africa in their digital and economic development transforming them into a knowledge economy. The Ghana-China Friendship Association (GHACHIFA), aided by the Chinese government have been working together to ensure the children and teens of Ghana have the best educational facilities and learning. It was confirmed today that the Ghana-China Friendship Association have constructed an entire laboratory dedicated to Information, Communication and Technology at Nyankpala (D/A) Junior High School (JHS). The students of Nyankpala are overwhelmed and incredibly excited, this will see the standard of learning rocket and new doors open for the students.
Madam Sun Baohong, Chinese Ambassador said a few words at the inauguration of the new laboratory in Nyankpala (D/A) school told pupils, "Knowledge and experience, is the most valuable wealth of everyone. If you cannot travel, this ICT Centre could be a key and access to the outside world". With 30 market leading computers and several other ICT learning gadgets the students are now able to adapt to the developments of today's world and move forward with them. Madam Sun advised the students that they should try and use wisdom, science and technology to transform their lives adding, "I hope you would persist in personal improvement and take social responsibility actively."
The Regional Minister, Mr Abdallah Abubakari, emphasized that students must take good care of the laboratory and all equipment to ensure that many students after them are also able to benefit from the facilities. The Regional Minister thanked the Chinese Government for the continuous support to the country.
Mr Kojo Amoo-Gottfried, President of GHACHIFA and the former Ghanaian Ambassador to China, made a few remarks at the inauguration stating, "ICT is ruling the world hence the provision of the facility to equip pupils with skills to aid their development."
Mr Adam Issah, the headmaster of the beneficiary school Nyankpala D/A expressed his gratitude to the Chinese government for their generous contribution and support to improving the educational outcomes of the school.
Madam Sun closed the inauguration by reiterating how much China values its relations and friendship with the country and ensuring that the Ghana-Africa relationship will continue to work closely together to bring about more opportunities such as this for the children of Ghana in order to transform and work towards Ghanas agenda's.