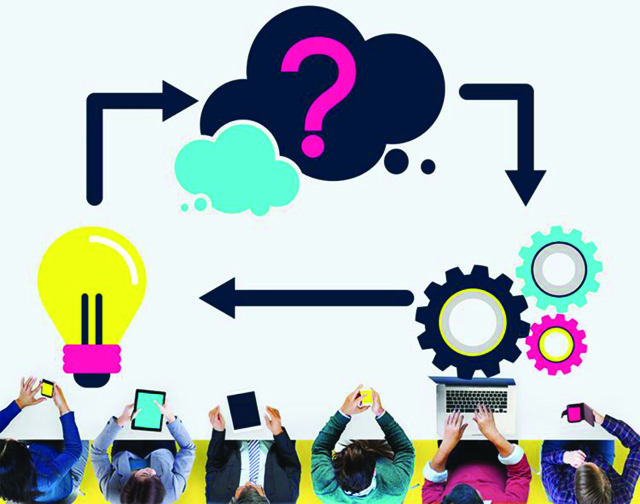 The Learning NerdCon 2016 (www.learningnerds.net) will explore future learning technologies that are set to revolutionise how people learn in corporate, tertiary and the basic education sectors. Emerging technology and the latest trends in eLearning and blended learning will be uncovered during this 2-day conference.
The Learning NerdCon is not a typical "talk shop" conference! However, it is centred around a "come play" theme which encourages delegates to interact and engage with the latest learning technologies, innovative design ideas and demos in a fun yet edutaining fashion. Delegates will therefore hop from one learning lab to another in a bid to discover how the various learning technologies can enhance learning experiences.
After "play time", delegates will be empowered to reflect on these various possibilities and how best they can be applied in their own corporate and learning institutions.
This conference is for Learning and Development professionals, Instructional Designers, eLearning professionals, Graphic Designers, Content Developers, App Developers,Organisational Development professionals, HR professionals, IT professionals, Chief Learning professionals, eLearning service providers, Academics, Educational Technologists, Learning Solutions Consultants, Teachers and Lecturers and all learning technology enthusiasts.
The Learning NerdCon takes place on Wednesday, 12th October 2016 to Thursday, 13th October 2016 at Studio Blu Event Centre in Fourways, Johannesburg. We are pleased to have Taddy Blecher and Eusebius McKaiser as The Learning NerdCon 2016 keynote speakers.
The evening of Day 2 of The Learning NerdCon will be host to The Learning Nerd Industry Awards Ceremony and Cocktail Evening. This will be the highlight of the learning and development industry as we celebrate the very best in eLearning and Blended Learning.
An electric atmosphere of live entertainment, great food and drinks will characterize the evening.
Award nomination categories are as follows:
Articulate Excellence
Learning Manager of the Year
Learning Entrepreneur of the Year
Learning Innovation of the Year
Learning Supplier of the Year
Learning Project of the Year
Colleagues, clients or peers may be nominated. All nominations, along with the relevant learning project/project details will be submitted to a panel of external judges. Winners will be announced at the Learning Nerd Industry Award Ceremony.
About the organizers:
The African eLearning Academy are the organisers of The Learning NerdCon 2016. They specialise in professional skills development for eLearning practitioners, including Instructional Designers, Content Developers and Learning Solutions Consultants. The Academy conducts comprehensive learning experiences across the entire eLearning process: from storyboarding, authoring tools and learning management systems, to implementation and evaluation.
For more information, delegate bookings and media registrations, please contact:
Edlynn van Rooyen, Administrator and Event Coordinator
edlynn@kalleo.com| +27 11 431 2946 | +27 76 530 1101