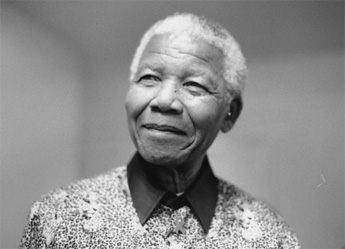 By– SAnews.gov.za
Pretoria – Residents of Skampaneng Village in the Hammanskraal area, north of Pretoria, were overjoyed on Wednesday, after they received toiletries, sanitary products, as well as non-perishable items.
Department of Environmental Affairs Director-General Nosipho Ngcaba distributed toiletries and non-perishable items such as canned foods, clothing and shoes as part of the Mandela month activities.
The products were voluntarily donated by the staff of the Department of Environmental Affairs as part of their contribution to honour the legacy of the late former state president Nelson Mandela.
Speaking to residents of Skampaneng Village, Ngcaba encouraged people to take action that will impact other people's lives.
"Each individual has the ability and the responsibility to change the world for the better and to build a country of our dreams," she said.
The donation of products is in response to government's call for all South Africans to support Nelson Mandela Month through participation in activities under the theme: "Take Action – Inspire Change – Make Every Day a Mandela Day".
The theme encourages all citizens to give 67 minutes of their time to do good for others and take responsibility to ensure peaceful co-existence within communities.
The United Nations declared the 18th of July as Nelson Mandela International Day in 2008. It is a call to action that celebrates the idea that each individual has the power to transform the world, the ability to make an impact.