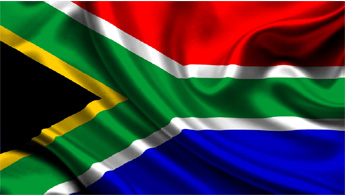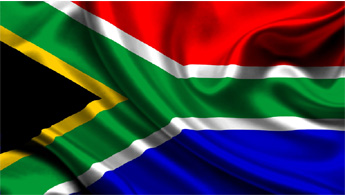 By– SAnews.gov.za
Pretoria – The first lot of votes has been counted in the country's fifth democratic Municipal Elections, which have been described as the most hotly contested since 1994.
Polling stations across the country opened their doors to millions of voters at 7am. Stations officially closed at 7pm, even though those who arrived at voting stations before the cut-off time were still allowed to make their mark after 7pm.
Leading up to the 2016 Local Government Elections, there were over 26 million voters on the national voters' roll. The true reflection of how many of these registered voters cast their ballot will emerge as results continue to stream in from the country's 22 612 voting stations.
At the time of the Electoral Commission briefing just after 9pm on Wednesday, 22 votes had been counted from Ward 6 in the Great Kei in the Eastern Cape. The Democratic Alliance (DA) secured 45.45% of the votes, while the African National Congress (ANC) received 31.82%.
"We've reached the moment that we've all been looking forward to and it's a moment of pride as a nation that once more, we have conducted our elections," the Electoral Commission's Chairperson Glen Mashinini said on Wednesday night.
Independent candidates garnered just over 22% of the votes counted so far. Most stations, said Mashinini, opened on time.
Deputy Chief Electoral Officer Sy Mamabolo said consultations with provincial electoral officers have been concluded.
"Indications are that the majority of voting stations have now closed. Some are still operating in the region of about 10% across the country," he said, adding that voting hours had not been extended past the 7am to 7pm time allocation.
Inclement weather conditions in many parts of the country, especially in the Eastern Cape, KwaZulu-Natal, Free State and parts of the Northern Cape, affected proceedings where temporary structures had been used. In some instances, proceedings had to be moved to other venues to allow voting to take place in environmentally secure conditions. At least 30 tents were reportedly significantly affected by gale force winds.
The IEC printed a record 73.9 million ballot papers for these elections. These ballot papers include 4 649 unique ballot papers representing political parties and independent candidates contesting each municipality and each ward.
Security around election proceedings was also beefed up, with over 75 000 police members deployed countrywide to ensure a safe and successful election process.
Results will continue coming in throughout the course of the night.
The IEC is scheduled to hold a media briefing at 11 on Thursday.