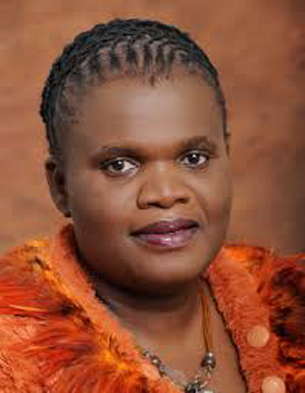 By– SAnews.gov.za
Pretoria – Minister of Communications Faith Muthambi has congratulated the African Times after the first edition of the newspaper hit the streets on Wednesday.
The weekly African Times newspaper, which will be distributed in Limpopo and Gauteng provinces, has been founded and owned by investigative journalist, Piet Rampedi.
"It is refreshing to see talented journalists entering the print media space as publishers and owners, and thus taking their rightful place in the media industry.
"While we celebrate Rampedi's vision and entrepreneurial spirit, we should not cease our calls on established media houses to ensure that their editorial boards and leadership structures reflect the country's transformation objectives," said Minister Muthambi.
Rampedi has extensive experience as an investigative journalist, and also serves as a leader of the Forum of Journalists for Transformation.
"As government, we want to assure community newspaper owners such as Rampedi that the Ministry of Communications is there to assist and support them in their quest to run and manage viable and sustainable media ventures."
The Minister said it was noteworthy that the first edition of African Times newspaper comes just days after the successful Print Media Transformation Colloquium was held to discuss a number of issues relating to media, including the need for more diversity in the content, management and ownership of media.
Rampedi was also one of the speakers at the Colloquium organised by the Ministry of Communications.