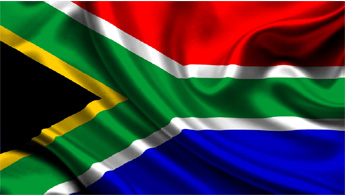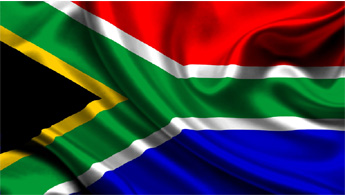 By – SAnews.gov.za
Pretoria – The Department of Agriculture, Forestry and Fisheries will finalise the development of its agroforestry strategy this year to promote multiple land use.
"It is expected that the strategy will promote multiple land use, address food security, and most importantly, offer short-term alternatives for growers who have to wait for a long period of time before realising their harvest in the timber production enterprises.
"The roll-out of the strategy will be tested with identified pilots and will take effect from the next financial year. The final product will be a culmination of extensive consultations with all relevant stakeholders such as farmer and grower representative organisations, NGOs, academic institutions and community based organisations," Agriculture, Forestry and Fisheries Minister Senzeni Zokwana said at the launch of National Arbor Week.
The launch was held on Thursday at Nkowankowa Stadium in Tzaneen, Limpopo. The theme for this year's Arbor Week is 'Forests and Water'. It focuses on specific messages to the general public regarding forestry and the ecosystem.
Minister Zokwana said the theme was particularly important, given the effects the drought has had on South Africa.
"Our country has been severely affected by drought, which led to water resources being affected adversely. As we promote tree planting, we encourage the planting of indigenous species that save water and practises such as agroforestry, which build diversification and resilience, especially for small and medium farmers and growers," said Minister Zokwana.
Projects to be profiled in 2016/17 and 2017/18 include:
One tree-One child, which focuses on the greening of schools
Move it – Moving matters. The project involves 40 schools in Soweto, focusing on physical education. Trees and vegetable gardens will be integrated into the project.
A furniture making project led by Safcol in Mpumalanga.
Forest of Remembrance projects in KwaMakhutha and Ingquza Hill.
The Living Laboratory for Research on Agroforestry, in partnership with the Nelson Mandela Metropolitan University (George Campus).
A living legacy
These projects were identified following the XIV World Forestry Congress hosted by South Africa in 2015. The congress, which took place in eThekwini Municipality in KwaZulu-Natal, was held under the theme 'Forests and People: Investing in a Sustainable Future.
During the congress, it was decided that in order to leave a living legacy, certain initiatives need to be developed and sustained to benefit South Africa.
The department, in conjunction with the Institute of Environment and Recreation Management (IERM), has conducted the National Arbor City Awards Competition to encourage municipalities to undertake greening initiatives, especially in previously disadvantaged areas.
"The department and other role players are trying to promote environmental conservation and development, thereby securing a healthy living environment for all. It is a known fact that in the past dispensation, the provision of services was not done in an equitable manner. The same approach applied to the provision of greening services," Minister Zokwana said.
He, however, warned that the awards should not be viewed as a competition, but more of a programme that provides incentives to those who have gone the extra mile to green their areas of jurisdiction.
"The Arbor City Awards is definitely not only a competition, since the adjudication process gives an opportunity to share experiences. It is also a platform for networking and improving partnerships between national and local government and institutions such as the IERM.
"All the participating municipalities will benefit from programmes within the department especially where specific areas of support and needs were identified," said Minister Zokwana.