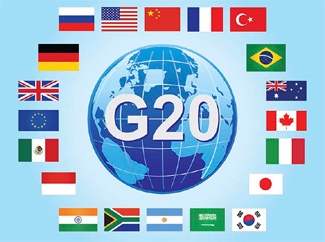 Since the G20 summit, world leaders, international institutions and company representatives attending the 2nd "Investing in Africa Forum" have announced that they are searching for innovative ways to "rejuvenate economic growth" which corresponds with China's "prescription" for the world.
Haleh Bridi, director of external communications and partnerships at the World Bank Africa region stated during his speech at the forum that he thinks technology is the way forward, "I think innovation and making better use of technology is going to be very helpful. I've seen it in Africa."
Bridi said because of innovation, Africa has moved from being a continent where nobody has a phone to one where almost everybody uses a mobile phone. Bridi said, "This telephone revolution has really changed the face of Africa, and this can happen in so many other sectors, including in education, as you can get the top notch education online today."
The World Bank has been supporting both China and Africa's growth by facilitating partnerships for both Africa and China to work together. Bridi said that they will "continue to use its convening power to create a more open environment for both."
During the recent G20 summit, China's President Xi Jinping gave China's "prescription" for the world economy. "We will continue to reinforce macro-policy dialogue and coordination, work in the spirit of partnership to promote mutual help and win-win cooperation, and focus our minds and energy to pursue strong, sustainable, balanced and inclusive growth."
President Xi said, "To make economic globalization more inclusive, the Hangzhou summit has put the issue of development front and center in the global macro policy framework. The first action plan has been formulated for implementing the 2030 Agenda for Sustainable Development. Cooperation is in place to support Africa and the least developed countries in their industrialization."
"The China-Africa collaboration is moving beyond infrastructure development to more at the industrial development. We are looking at how Chinese entities may begin to put industrial facilities and help Africa develop its own production capacity, which is very important," said Oluniyi Robbin-Coker, Chairman of the Board at Sierra Leone Investment and Export Promotion Agency.
Robbin-Coker advised Sierra Leone to learn from China's innovations, he stated, "Innovation needs to take place on the continent, it's critical to borrow best practices and technology from other countries." said Robbin-Coker.
Robbin-Coker, stated that the Investing in Africa Forum is a way for friendships to expand between China and Africa, with President Jacob Zuma declaring, "Our message is clear: Africa is open for business. Africa is open to China in many ways."