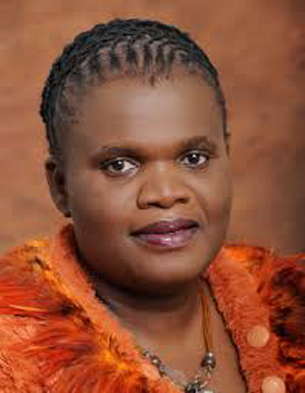 By– SAnews.gov.za
Pretoria – Communications Minister Faith Muthambi says the broadcasting digital migration project is well on track, with more than 30 000 indigent households in the Northern Cape, Free State, Mpumalanga and Limpopo having registered with the South African Post Office to receive set-top boxes (STBs).
The Minister said this ahead of a scheduled briefing by her ministry to the Portfolio Committee on Communications, Telecommunications and Postal Service on Thursday to give an update on progress made in the implementation of the Broadcast Digital Migration Policy.
To date, the focal point for registration and installation of STBs has been in the border-lying provinces, where television signal interference from neighbouring countries was greatest. STBs are required to view digital television signals on an ordinary analogue television set.
"We are happy with the progress of this project, despite its funding challenges. It was handed over to the Ministry of Communications on 30 January 2015 and three months later on 18 March 2015, the [Broadcast Digital Migration] policy was gazetted.
"The first South African citizen received a subsidised set-top box in Keimos on 17 December 2015. All this happened within a 12-month period. We now have thousands of households who have benefited from government subsidised set-top boxes," Minister Muthambi said.
The ministry has conducted a door-to-door registration awareness programme, specifically aimed at senior citizens and people with disabilities, as well as families who, for credible reasons, are unable to go to their nearest post office for registration.
"We have to be creative on how we reach out to communities. Our goal is to ensure that we get as many households as possible to sign up for the set-top-boxes," said Minister Muthambi.
Meanwhile, the ministry is expected to announce in October a switch-off date in towns located near the Square Kilometre Array (SKA) in the Northern Cape, where registration and installation has almost reached 99%.