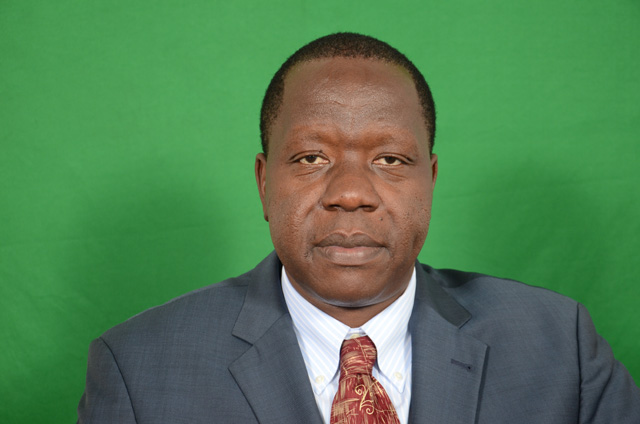 Education Cabinet Secretary Dr Fred Matiang'i is set to officially open the Innovation Africa Forum on Tuesday the 20th September at Safari Park Hotel, Nairobi.
The three-day Forum is being hosted in Kenya under the auspices of the Ministry of Education. Innovation Africa is the continent's number one high-level ministerial forum for education and ICT, and we are delighted that Kenya will be hosting 43 ministries of education, higher education and ICT from 27 African countries.
The Forum comes at a time Kenya is progressing well in its commitment to deliver digital learning in all our schools and digital infrastructure across our public sector. The country has made the promise not just to equip all our schoolchildren with laptops and tablets but also to invest in infrastructure, develop a new curriculum appropriate to the needs of our economy and society and advance professional development for all our teachers. Kenya is also at the forefront of implementing the largest public digital literacy programme, not just in Africa but in the world. With the rollout of the digital literacy programme fully underway, we can be proud of our capabilities, our innovations and especially our expectations of giving the very best opportunity for our students to compete in the global knowledge economy.
For Kenya and our African partners, it is the investment in education and the promotion of entrepreneurship and innovation that is of critical importance to our development. African governments together have an incredible opportunity to leverage their influence and act as one to ensure we attract and receive the very best knowledge and technology transfer.
A forum such as Innovation Africa is an opportunity for us to advance south-south cooperation and develop cross-border African relations in education, innovation and ICT. This is why I am delighted to be hosting so many government officials led by over 25 African ministers. Now in its 6th year, the forum organised by AfricanBrains, is dedicated to attracting investment into education and technology in Africa through building public-private partnerships. Previous editions have taken place in Zimbabwe, South Africa, Botswana, Rwanda and last year in Uganda. It is a special meetings-based forum that promises to be a hive of activity as over 250 government officials comprising ministers, secretaries of state, deputy ministers, permanent secretaries and director generals are joined by captains of industry from the world's leading education and technology companies along with local Kenyan innovators.
As well as leadership from the Ministry of Education and Ministry of ICT, the key officials from our institutions such as the Kenya Institute of Curriculum Development, the Teachers Service Commission, the Kenya Private Sector Alliance, the Kenya National Commission for Science, Technology & Innovation and both our public and private universities will all be participating with the common aim of engaging with industry and investors to produce genuine results and output for the good of our country.
It is especially important to emphasise that the theme of this year's Innovation Africa is "Designed and Made for Africa, By Africa". Consonant with this theme is the critical qualification that in executing our programmes and activities, whether we are making changes to the curriculum, investing in digital learning, building advanced ICT infrastructure or developing skills, we must do so in a manner that meets the needs of Africa and simultaneously develops the local means of production.
There is no better gathering than Innovation Africa 2016 for government and industry to engage with each other to further enhance such investment, and fulfil the necessary government-industry partnerships required to deliver on our targets.