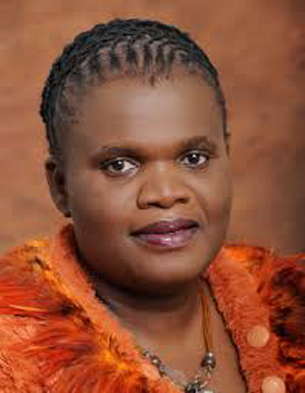 By – SAnews.gov.za
Johannesburg – Communications Minister Faith Muthambi has congratulated the South African journalists, who claimed recognition at the CNN MultiChoice African Journalist Awards.
Ancillar Mangena of Forbes Africa won the Maggie Eales Wales Young Journalist Award at the ceremony at Gallagher Estate on Saturday. Introduced this year, the award is in memory of the late CNN executive and former journalist, Eales, who died in 2015.
Jay Caboz, also from Forbes Africa, won the Energy & Infrastructure Award, while the Economic and Business Award was jointly won by Diana Neille, Richard Poplak, Shaun Swingler and Sumeya Gasa of the Daily Maverick Chronicle.
Mail & Guardian's Mia Malan won the Features Award Category, while Sunday Times photographer James Oatway won the Mohammed Amin Photography Award.
"We salute and congratulate our South African journalists, who won CNN MultiChoice African Journalist Awards for their praiseworthy journalism… Indeed, they are excellent journalists most worthy of this high honour.
"We want to urge our South African journalists to participate in these prestigious awards, since we boast some of the best journalists, who can compete at this level and win all the categories at stake," she said.
The CNN MultiChoice African Journalist Awardsrecognise the importance of the role of journalists in Africa's development and serve to encourage journalistic talent across all media disciplines.
There are more than 11 categories, including business, environment, press freedom, and French and Portuguese language.
However, it was two Kenyans, Asha Ahmed Nwilu and Rashid Idi of Kenya Television Network, who dominated the glittering award ceremony.
They also won the News Impact Award and Culture Award jointly with John Grobler from Namibia and Fiona Macleod, and Ati Metwaly from Egypt's Al Ahram Weekly, respectively.
Kenya also emerged as the overall winners of the 2016 CNN MultiChoice African Journalist Awards.
They were awarded the top prize for their report, 'Terror Crossing', aired on the Kenya Television Network. Their entry tops the list of 1 000 entries, beating hands down the 38 finalists from 15 other African countries.
Chika Oduah, a Nigerian freelancer for the African Media Initiative, won the Technology and Innovation Award. The Sport Reporting Award was jointly won by Yemisi Akingbola, Ogechi Ekeanyanwu and Paul Bradshaw of the IQ4News for Premium Times.
Bidossessi Appolinaire Agoinon from the Office de Radiodiffusion et Television du Benin, won the Francophone General News Award (Electronic), while Faten Hayes won the Print Category.
In the Health and Medical Category, Veronica Narkwor Kwabla of TV3 Network in Ghana, emerged the winner. Bob Rugurika from Burundi won the Press Freedom Award.
For the Portuguese Language General News Award (Electronic), Fidelto Emidio Bata of STV Mozambique emerged the winner, while Bento Venancio of the Journal Domingo, Mozambique, won the Print Category.