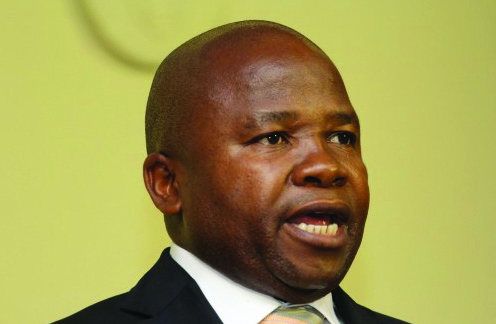 Pretoria – Cooperative Governance and Traditional Affairs Minister Des van Rooyen will attend the third United Nations Conference on Housing and Sustainable Urban Development (Habitat III) in Quito, Ecuador.
The four-day conference, which runs from 17 – 20 October, aims to reinvigorate the global commitment to sustainable urban development with a "new urban agenda".
Minister Van Rooyen will join the Minister of Human Settlements, Lindiwe Sisulu and other world leaders to review the global urban agenda as well as the mandate, structure and further strengthening of UN Habitat as it enters its fifth decade.
The conference is taking place during the month of October, which will see the celebration of both World Cities Day and World Habitat Day.
Habitat III will be the first major global conference since the 2030 Agenda entered into force in January 2016, and will offer an opportunity to discuss the opportunities that urbanization brings to the implementation and achievement of the Sustainable Development Goals (SDGs).
The department said that Habitat III will assess progress made on the recommendations made at Habitat II held in Istanbul in 1996, which represented a significant landmark for the international municipal movement.
"Both the world and the urban agenda have changed dramatically since then. Since urbanization is among the most significant global trends of the 21st century and, consequently, of the global development agenda, Habit III becomes an important conference.
"There is strong positive correlation between urbanization and development which is advocated by both the National Development Plan (NDP) and the Urban Development Integrated Framework (IUDF). Post this conference, there should be a shift from viewing urbanization as a problem, rather as a powerful tool for economic growth, social inclusion and sustainable development," the department said in a statement," said the department.
South Africa will ensure that its voice is heard on a number of key areas raised and therefore contributing to the final expected outcome, which is the adoption of New Urban Agenda Outcome document –the Quito Declaration and Implementation Plan.
Post the conference, South Africa has the responsibility to ensure the implementation of the Quito Declaration within the context of our urbanisation agenda going forward. – SAnews.gov.za